STAFF REPORT
THE NATOMAS BUZZ | @natomasbuzz
Caltrans seeks public comment on a proposed $465 million project to construct toll express lanes on Interstate 80 and U.S. Highway 50 in Sacramento and Yolo counties.
As proposed, Caltrans would add a lane in both directions to reduce delays and encourage transit usage, vanpooling and carpooling. Toll revenue is expected to help fund local Yolo Transportation District bus and Capital Corridor rail services.
Caltrans proposes the toll express lanes for I-80 from Solano/Yolo County Line in Davis to West El Camino Avenue in Sacramento and on US 50 from the I-80/US 50 junction in West Sacramento to the US 50/Interstate 5 junction in Sacramento.
According to a press release, Caltrans expects the proposed project will reduce delays for motorists and improve goods and freight movement as some passenger vehicles and buses switch from the general-purpose lanes to the express lanes.
Other project elements would include:
Upgraded overhead electronic highway message signs.
Bicycle/pedestrian improvements at the Yolo Causeway bike path.
A 300-space Park-n-Ride in West Sacramento.
Caltrans and the Yolo Transportation District received an $86 million grant for the project from the U.S. Department of Transportation in 2021. That federal funding expires if the project is not federally authorized for construction by Sept. 30, 2024.
Caltrans welcomes feedback from the public, partner agencies and stakeholders on the Draft Environmental Impact Report during the project's current review period which ends Jan. 5, 2024. Public comment may be submitted via email to [email protected].
Based on the proposed schedule, Caltrans anticipates construction to begin in October 2024 and finish the project in winter 2027, contingent on funding.
The DEIR is available for viewing online at https://dot.ca.gov/caltrans-near-me/district-3/d3-projects/d3-i80-corridor-improvements and in person at the Caltrans District 3 Office, 703 B St., Marysville; the Mary L. Stephens Davis Branch Public Library, 315 E.14th Street, Davis: and the Arthur F. Turner Community Library, 1212 Merkley Avenue, West Sacramento.
Caltrans District 3 is responsible for maintaining and operating 4,385 lane miles in 11 Sacramento Valley and Northern Sierra counties.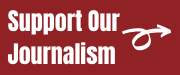 Caltrans will hold public meetings to provide opportunities for the public to ask questions on Nov. 28, at the Community Center, 1075 West Capitol Ave., West Sacramento, and December 13, at the Mary L Stephens Davis Branch Library, 315 E. 14th St., Davis – each from 5:30 to 7:30 p.m.