BY BRANDY TUZON BOYD
THE NATOMAS BUZZ | @natomasbuzz
Less than five months after being sworn into office, Natomas Unified school board member Cindy Quiralte today resigned from her post.
"During this time, Ms. Quiralte and Natomas Unified ask that Ms. Quiralte and her family are given privacy as she rededicates the time she was spending in her role as Trustee back to family," read a statement released by the school district late this afternoon.
Quiralte works as the Family Engagement Coordinator for the California Department of Education. She won in the Nov. 8, 2022 general election, earning more than 60% of the votes cast in the race to represent Area 4 which is located north of Del Paso Road and west of Natomas Boulevard.
Running on a platform which prioritized school safety, social emotional learning and equity, Quiralte's endorsements included state Superintendent of Public Instruction Tony Thurmond, the Natomas Teachers Association, labor, trade and Democratic party groups.
Quiralte took the oath of office on Dec. 14, 2022. Her term was to end on Dec. 11, 2026.
The resignation comes at a critical time for the school board which is in the process of selecting a new superintendent for the district. Interviews will proceed later this month as planned.
Quiralte submitted a written resignation to Sacramento County Superintendent of Schools David W. Gordon today, the district statement said.
The resignation is effective immediately and is irrevocable, according to board policy.
"The Board of Trustees will need to discuss in an open meeting the next steps to identify the process to address replacing Ms. Quiralte," read the district statement.
When a special election is not required, board policy allows for a provisional appointment to be made to fill the seat vacated by the resigning trustee.
If this is the case, board policy is to solicit candidate applications or nominations in an effort to draw from the largest possible number of candidates. A board committee of less than a quorum of board members would then be charged with confirming that applicants are eligible and recommending no more than five candidates to be interviewed, according to the policy.
The candidates put forth would then be interviewed by the school board during a public meeting where public input would also be accepted. A provisional appointee must be chosen by a majority vote of the school board, the policy reads.
The person appointed would serve as a school board member until the next regularly scheduled election for district which is November 2024.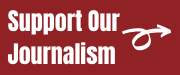 Who is eligible to run for school board in California?

School boards are nonpartisan and candidates are not required to belong to a political party. In California, you may be elected or appointed to a governing board of a school district if you are:

• 18 years of age or older;
• a citizen of the state;
• a resident of the school district;
• a registered voter; and
• not disqualified by the constitution or laws of the state from holding a civil office.

Any registered voter is eligible to be a member of the county board of education except the county superintendent of schools, any member of his or her staff, or any employee of a school district in that county.

School board members serve for terms of four years which are usually staggered so there will be openings every two years.