STAFF REPORT
THE NATOMAS BUZZ | @natomasbuzz
In the past year, the Sacramento Gateway shopping center in Natomas has seen the addition of new businesses with more in the works. Here's a recap:
Coming Soon
• Nordstrom Rack — 3561 N Freeway
As previously reported by Natomas Buzz, Nordstrom Rack is set to open in the former Barnes & Noble location. Nordstrom Rack has added the store to their "coming soon" list and has been hiring. The store is scheduled to open Oct. 26, 2023, according to posted signage.
• My Salon Suite — 361o N Freeway, Suite 100
Beauty professionals can rent salon spaces to serve customers, without opening their own full salon.
• Torrid — 3635 N Freeway, Suite 130
The plus-size clothing retailer filed plans in July to move into the retail space and has moved quickly with remodeling the space. While there is not currently an estimated opening date, Torrid has added the location to their website as "coming soon" and has posted signage on site.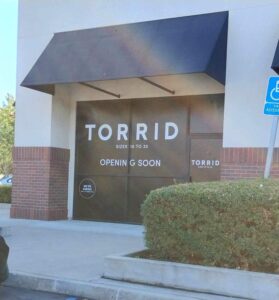 • Pinkberry — 3541 N Freeway, Suite #120
The build-your-own tart frozen yogurt chain submitted plans in July to move into the location between Wing-Stop and Daiso and has tentative plans to open in December 2023.

Newer Additions
• Adventure Montessori — 3541 N Freeway, Suite #100
The childcare for infants through Pre-K offers an indoor and outdoor space, specializing in Montessori programs.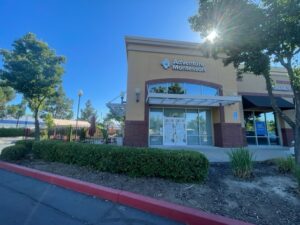 • Lenscrafters — 3635 N Freeway, Suite #120-A
The eyeglass retailer offers eye exams and more.