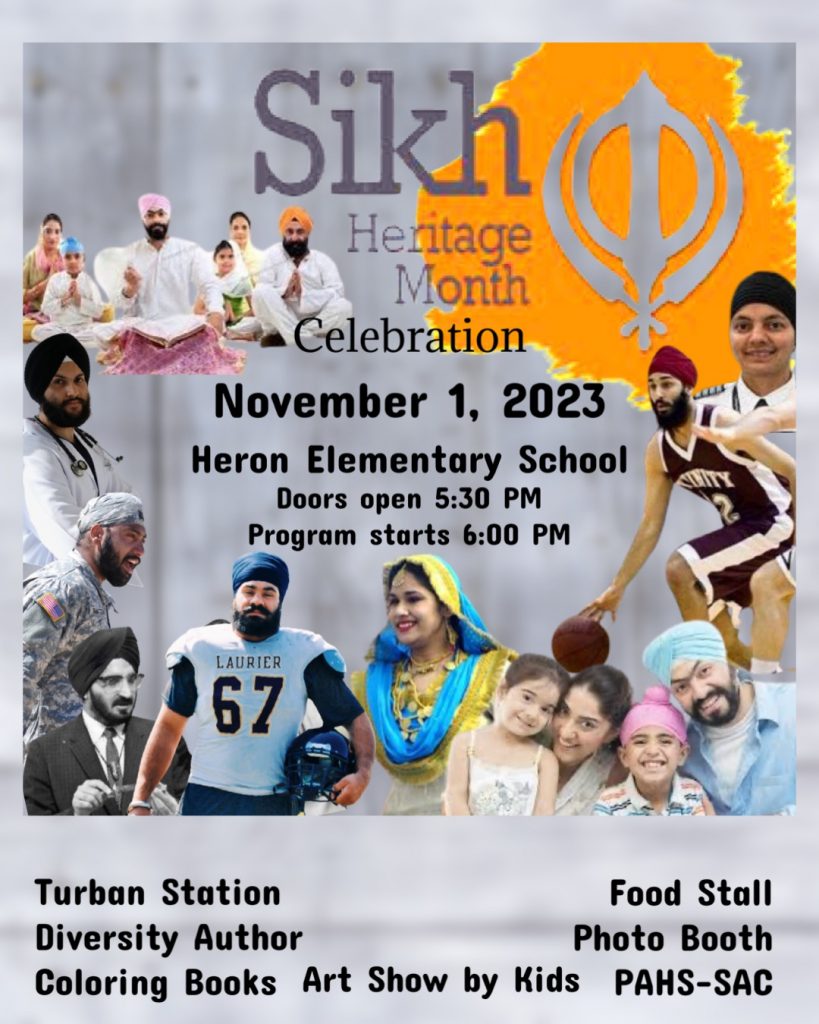 BY SUMITI MEHTA
FOR THE NATOMAS BUZZ | @natomasbuzz
A Sikh cultural celebration will be held Wednesday at Heron School in Natomas. The event is open to the public.
The event is being held in conjunction with "Sikh Appreciation and Awareness Month" recognized in November in California.
Sikh Awareness and Appreciation Month is meant to recognize the cultural heritage and contributions of the Sikh community, but also raise awareness to the issue of bullying experienced by some Sikhs. Sikhs who wear turbans and maintain unshorn hair have been targets of bullying due to misconceptions of these practices. This includes at school.
Satty Rai is a Natomas resident and vice president of the Punjabi American Heritage Society's Sacramento Chapter. Since 2019, Rai has presented on Sikhism at school assemblies and public workshops held at the North Natomas Library.
These presentations and workshops are created to educate students and community members about the principles and values of Sikhism and also address the issue of bullying.
Last year, during Sikh Awareness and Appreciation Month, a cultural showcase was held in collaboration with the Natomas Unified School District's Communication and Family Engagement Department and Parent University. Rai said Sikh presentations and cultural showcases are a great way to promote understanding and respect for diversity and discuss anti-bullying.
This year, the event is open to the community. There will be presentations in Punjabi and English. a dance performance, coloring booth station, turban tying station, and food.
Heron School is located at 5151 Banfield Drive. The doors are scheduled to open at 5:30 p.m. and the program is scheduled to start at 6 p.m.