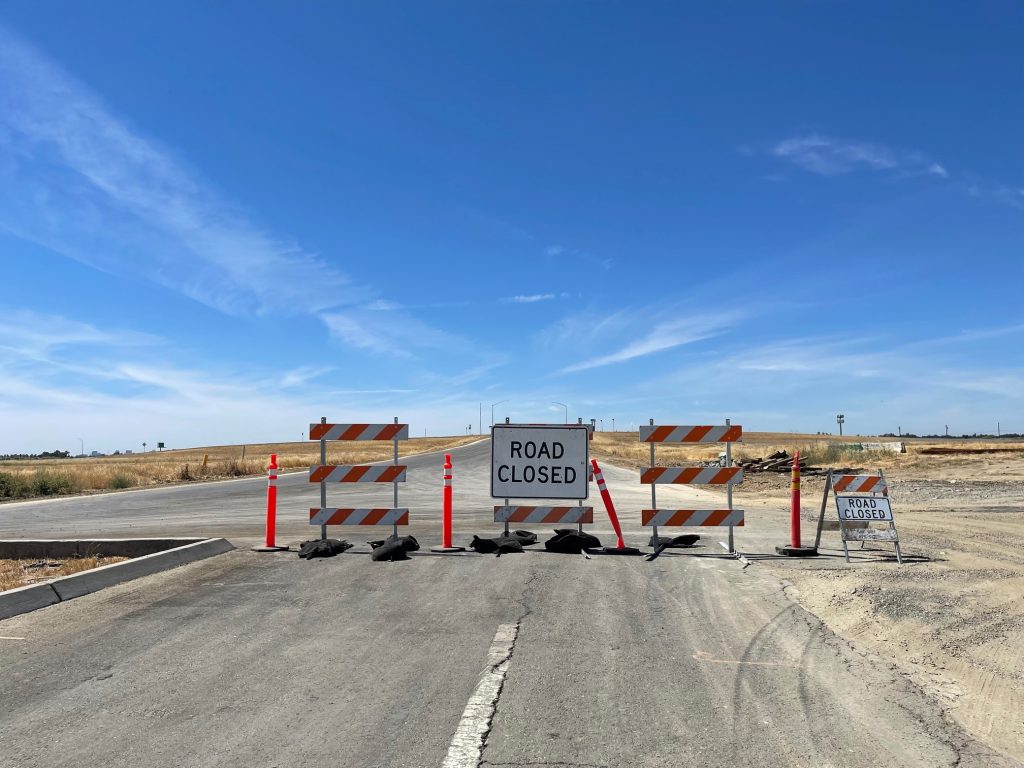 For a list of short term street and sidewalk closures in Natomas, click here.
April 18, 2023 – Oct. 18, 2023
Westbound Elkhorn Blvd between Lone Tree Rd and Metro Air Parkway north side bike lane and shoulder closure​ 8 a.m. to 4:3o p.m. for K-rail installation. Alternate route: Elverta Road.
May 3, 2023 – Dec. 31, 2023
24-hour closure at Power Line Rd. between Elkhorn Blvd. and Bayou Way for Elkhorn Boulevard Extension Project. Motorist should avoid this area.
July 11, 2023 – Nov. 10, 2023
Northbound lanes of Metro Airpark Way, between Sky King Road and Serna Drive, will be closed 8 a.m. to 4 p.m. for frontage improvements. Alternate route: Bear Paw Drive.
*Information is provided by Sacramento County and Caltrans and is subject to change without prior notification.