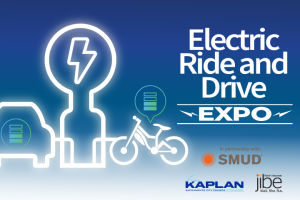 BY MICHELLE BASSO REYNOLDS, NORTH NATOMAS JIBE
FOR THE NATOMAS BUZZ | @natomasbuzz
North Natomas Jibe, a local nonprofit organization funded through rider fares, community facilities district fees and grants, is partnering with SMUD and Councilmember Lisa Kaplan on an event featuring e-bikes and EVs on Saturday, August 19, 2023, 8:30 AM – 12:30 PM at the ONE Natomas Farmer's Market at 2501 New Market Drive in Natomas.
If you've been thinking about purchasing an e-bike or EV, or are just curious about this newer way to get around, come test ride, meet vendors, and learn from neighbors that have already made the switch.
Chat with local owners about their personal experiences, learn about charging at home and on the go, and talk with community partners about incentives and rebates that help make EVs and e-bikes affordable options.
Not a sales event! Bikes and cars will only be available to test drive.
E-bike demonstration models include Trek, Rad Power Bike, Pedego, Cannondale, and more! EVs avalable for test drive include the VW ID.4, Ford Mustang Mach-E, Toyota bz4x, Nissan LEAF, and Chevrolet Bolt EUV.
All test riders receive a $10 voucher to use at Farmer's Market vendors and food trucks.