THE NATOMAS BUZZ | @natomasbuzz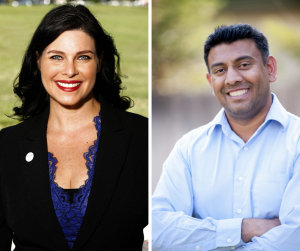 Incumbent Lisa Kaplan and newcomer Jag Bains will serve the next four years on the Natomas Unified school board, according to Sacramento County's semi-official election results updated Friday, Nov. 23.
Kaplan's lead on Election Day never wavered while longtime board member Teri Bains remained in fourth place early on.
Bains, who also ran for school board in 2014, and retired teacher Cynthia Connell were vying for second place in the five-way race. With Friday's results, Connell conceded to Bains.
Current numbers show Kaplan has 11,015 votes or 31 percent of the electorate, while Bains has 7,680 votes or more than 21 percent. Connell sits at 7,195 or just over 20 percent of the votes with an estimated 1,000 ballots left to count.
Burns, who only fetched 15 percent of the votes, was recognized for her years of service at the Nov. 14 school board meeting – her last. Burns was elected to the Natomas school board in 1985, prior to district unification.
Both Connell and Gabriell Garcia, who took 10 percent of the electorate, have indicated plans to run again in 2020.
The next election update for Sacramento County is expected Nov. 27 after 4 p.m.