THE NATOMAS BUZZ | @natomasbuzz
THE NATOMAS BUZZ invited the five candidates running for the Natomas Unified school board to participate in a series of articles wherein they answer questions submitted by readers. Today's question asked,
"The school district has done a good job addressing on-campus safety measures, but one issue brought up often at the superintendent's parent advisory council is student safety during drop off and pick up times. To date, the district has chosen not to fund crossing guard positions or insure volunteer programs. How do you think this issue should be addressed?"
Here are the answers submitted by the deadline, in the order they were received:
CYNTHIA CONNELL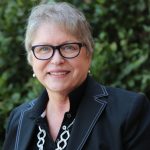 Student safety is within the purview of the Safety/Operations Department whose objective is "…to create a safe environment…" With Parent Advisory Committee, teacher, classified and principal input, NUSD should develop a plan creating safe crossing spaces. I've witnessed, as others probably have, unsafe conditions at drop-off/pick up times at several schools. If crossing guards and volunteers have been suggested as the best options, after a brainstorming/vetting process, NUSD should move forward with a plan. I'm not sure if the new S & O superintendent has been through training for developing PERT charts, as used in successful companies; this could help. Constituent groups should be informing and collaborating with NUSD, in order to meet student needs; it's essential that district administration listen to and incorporate their input. If the budget is the issue, one of my messages is: budgeting is a process of reprioritizing, and NUSD needs to re-prioritize its budget.
GABRIELL GARCIA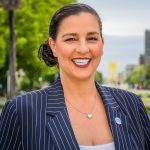 This one hits close to home for me as we had a huge issue with this at Witter Ranch. We even had a student hit in a crosswalk just a couple years back. I had feared this would happen for years & I have called the school & district for this very reason on multiple occasions. I have seen verbal arguments, car accidents, parents screaming at volunteers & what seems like mayhem on some days. We absolutely must find funding for this as our students' safety to & from school is just as important as their safety on campus. We promote walk & bike to school but don't fund the program for safety. If we have enough money to give our Superintendent a 67% pay increase, we can find the money to keep our children safe on their way to & from school.
JAG BAINS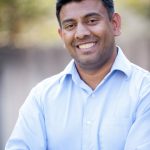 School safety is of the utmost importance and needs to be a budget priority. As your Board Member, I will actively push for the district to fund crossing guard positions. A thorough audit of the district budget is needed to find additional cost savings for these positions. At a minimum, there is an obligation to ensure properly trained crossing guards are active at every school site. If volunteers fill the positions, then we should make sure they have adequate levels of insurance. In addition, NUSD should proactively work with the City of Sacramento to implement traffic-calming measures around existing school sites. I'd also work to incorporate these measures into our facilities master plan. The district should continue to encourage active student lifestyles, such as biking and walking to and from school, while ensuring the appropriate safety measures are in place to protect our children.
LISA KAPLAN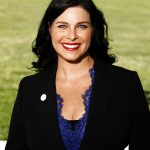 Natomas Unified is a leader regarding State Routes to School, whose mission is to improve children's safety while walking and bicycling to school. Natomas took surveys from 2004, and community input from 2006 to apply for and was awarded a federal, multi-year grant which made improvements at numerous schools. Thereafter in 2012, Natomas in partnership with our Councilwoman, and retired Officer John Banks, invested almost $2 million dollars in pedestrian safety projects at Bannon Creek, Natomas Park and Jefferson Elementary schools. Finally, in the past several years, Natomas has partnered closely with WALK Sacramento and Natomas Jive to increase safe routes to schools, from walking school buses, volunteer training, to educating the community to make it safer for students to get to school on foot. Most importantly, I urge all drivers to slow down when driving by our schools, there is nothing more precious than the safety of our children.