THE NATOMAS BUZZ | @natomasbuzz
THE NATOMAS BUZZ invited the five candidates running for the Natomas Unified school board to participate in a series of articles wherein they answer questions submitted by readers. Today's question asked,
"How do you think the school district should approach new growth and new families who will be moving into Natomas? Do you support enforcing home school boundaries, expanding existing school sites or building new campuses?"
Here are the answers submitted by the deadline, in the order they were received:
JAG BAINS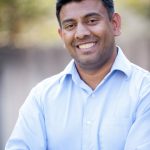 I support Measure L, as it will help the district build new facilities and make much-needed renovations to existing schools. Given my background as an Engineer and Construction Manager for Sacramento County, I deeply understand the unique challenges facing school construction and maintenance. As your Trustee, I'll demand the district implement accountability measures to ensure taxpayer dollars are spent efficiently in order to meet our enrollment needs. Natomas Unified is a district of choice. It's critical for parents to have access to plain and simple information on the district's enrollment rules. The non-partisan Legislative Analyst's Office recently issued a report that shows 27 percent of participating transfer students come from low–income families. Regarding home school boundaries, our policies should be inclusive, balanced, and focused on student need. Natomas unified offers multiple instructional pathways that may benefit underserved populations and we must keep these options open for our students.
CYNTHIA CONNELL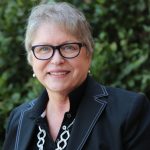 At a minimum, NUSD must develop a plan ensuring our schools have smaller state-mandated class sizes. That means enforcing maximums where necessary, and building to accommodate more students at those impacted sites, either through new campuses or expansion. But follow the plan and don't give the property to a charter school when we need it for students whose parents want them at a public school. We must equalize the number of students at NHS and IHS as a priority, which means a mix of enforcing home boundaries as well as placing where space is available. As we approach a true surplus of HS students, then we need to plan a build for a new HS, not before. And we need a middle school in South Natomas; there is no legitimate excuse for turning a public school into a charter and then mismanaging NGMS into oblivion.
LISA KAPLAN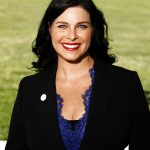 On the ballot, this November is Measure L, Natomas Unified's bond. I urge you to vote yes. With our past bonds we've managed our bond money conservatively and maximized tax dollars to benefit all our children and will do so again with Measure L. This bond will allow the District to build a permanent campus for Paso Verde School, upgrade classrooms, increase safety, expand access to technology, build two-story buildings on American Lakes and Jefferson to grow into K-8 schools, among many other items. As your board member, by passing a Facility Master Plan (visit www.natomasunified.org) which sets forth our plan to accommodate growth, I'm looking to the future and planning accordingly. Our plan strives to create safe and welcoming learning environment where students attend and are connected to their schools. I support this plan and Measure L. If you have questions, don't hesitate to email me at [email protected]
TERI BURNS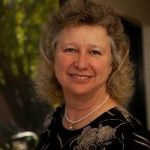 We're already well underway with a 5-year facilities masterplan and Measure L which will help provide the funding needed to build necessary classrooms and new schools. We have begun construction planning for our next new school, Paso Verde, and adding buildings at existing sites. As in the past, we are also modernizing all of our existing campuses and will need families to be flexible on boundary modifications as we grow. We currently allow parents to choose any site that has room for their students but must sometimes limit new enrollments when a school is full. I support maintaining that practice. This allows parents to send students to particular programs that best suit their children. Natomas' compact nature allows access to different programs that focus on career tech, dual language, International Baccalaureate and more. I will continue to offer opportunities for students in facilities that express the importance of learning.
GABRIELL GARCIA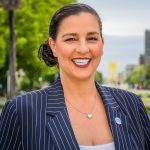 What we can do & how we are able to do it will depend a lot on whether Measure L passes or not. I would like to see the city lean on developers to help more with funding schools for the neighborhoods they're building. We are going to need to keep investing in building new schools, we must catch up and prepare for growth as we are building single-family homes at such a fast rate it will greatly impact our schools. The three most popular ways to prepare for growth are portables, build new schools & redraw boundaries. The later can be problematic as we have the most diverse district in the state, we want to avoid classism or segregation at our schools. The lines are invisible, but the effects are very real. Expanding campuses to K-8th or 6th-12th is another option to explore.