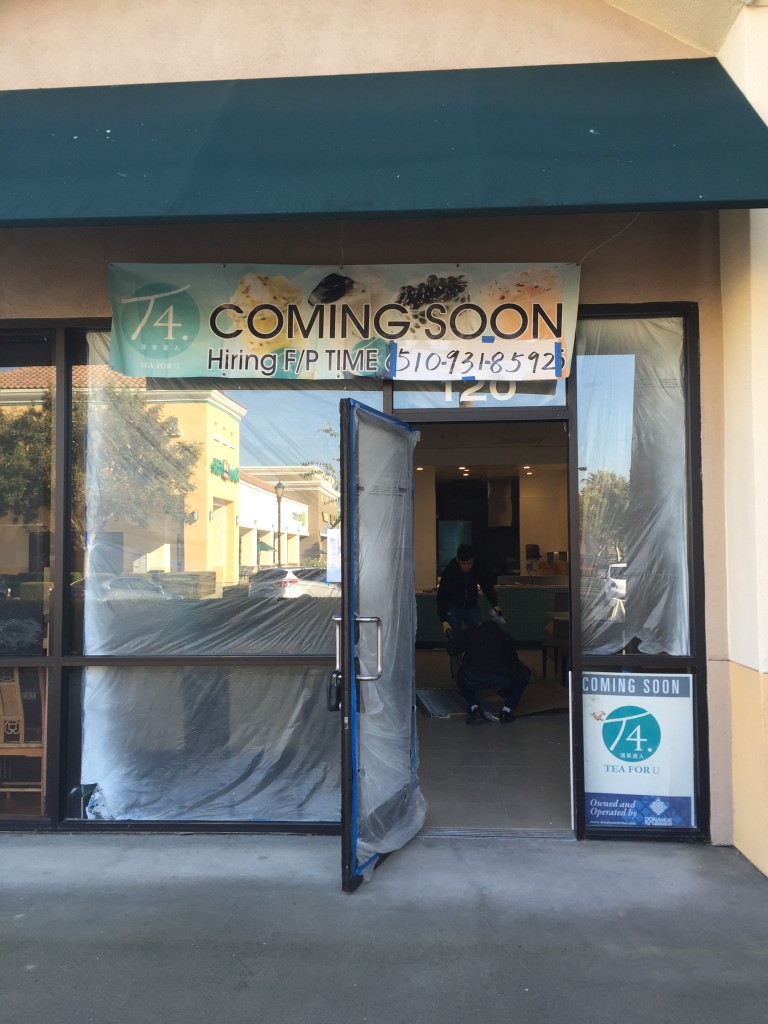 THE NATOMAS BUZZ | @natomasbuzz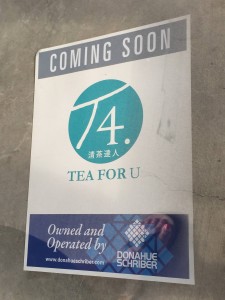 Work is near completion on the new T4 U location in Natomas expected to open before year's end.
The restaurant is located at 4660 Natomas Boulevard, in Suite 120, a 1,050 square-foot space previously occupied by Postnet from January 2002 to September 2014.
Interior work to remodel the existing space to create a new cafe, including new walls, finishes and equipment, started in late August and is expected to wrap up this month.
According to the T4 U corporate website, the first U.S. stores opened in San Leandro and San Francisco in November 2013. In June 2014, stores opened in Fremont, Dublin and Palo Alto – reportedly selling more than 1,000 cups a day. Earlier this year, T4 announced plans to launch eight new stores in Silicon Valley and other spots in the U.S., including Sacramento.
Taiwanese bubble tea chain T4 U joins the ranks of Bubble Cha Cha Tea House, Tapioca Express and Quickly which also have locations in Natomas.
Bubble tea is a tea-based drink which often includes a mix of tea, milk and chewy tapioca balls or fruit jellies.