BY DAVID BRADY
SPECIAL TO THE NATOMAS BUZZ
Would you like to see these trees cut down? That is exactly what a developer has been collaborating with the city to do on West El Camino Ave.
The developer wants to rebuild the vacant La Bou on the corner of Truxel Road into a 24-hour Walgreen's and is demanding the removal of these seven healthy, mature trees in the street median in order to build an uncontrolled, left-turn lane across traffic into a drive-through pharmacy.
In addition, the three heritage redwoods pictured here would also be cut down.
Do you think this is a good idea? Ten large trees cut down so three to five cars an hour can turn into a drive-through?
If not, you may want to attend a community meeting about the proposal:
THIS THURSDAY, June 11
5:30 p.m. to 6:30 p.m.
Location:
Stanford Settlement
450 West El Camino Avenue
You may also want to contact the following individuals and let them know how you feel:
David Nybo, Chair Sacramento Planning and Development Commission
[email protected]
Jeff Harris, Councilmember District 3 (represents project area)
[email protected]
Steve Hansen, Councilmember District 4
[email protected]
Angelique Ashby, Councilmember District 1
[email protected]
The city's project number is P012-016, and it is scheduled to be heard by the Planning and Development Commission in July.
---
David Brady has been a Natomas resident for 24 years and is president of the River Oaks Community Association. ROCA represents the area bound by Interstate 80 to the north, the Sacramento River to the south, Interstate 5 to the east and Interstate 80 to the west.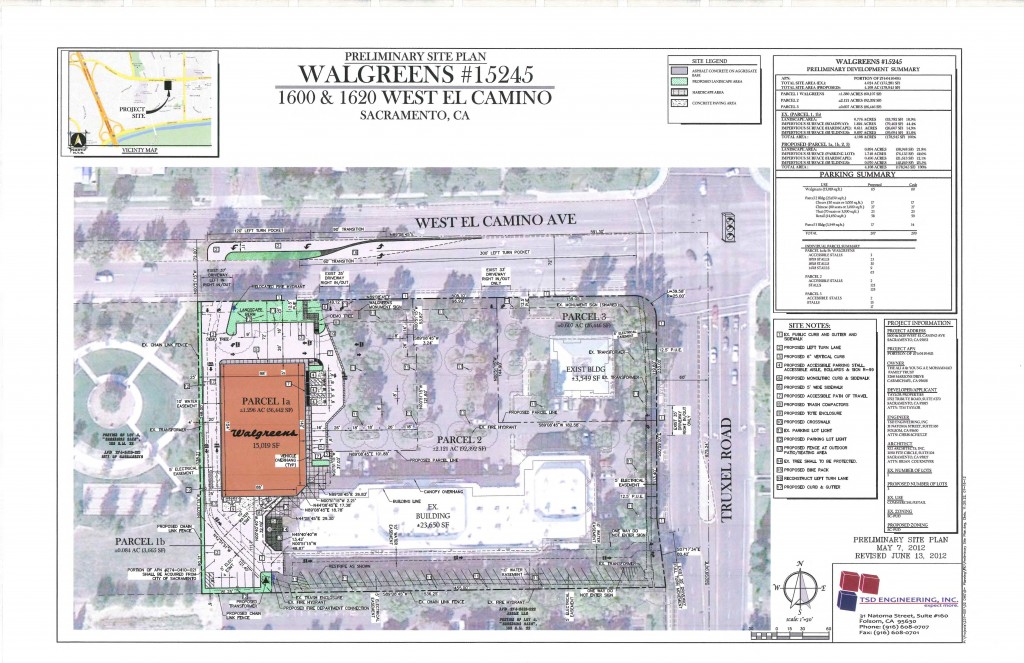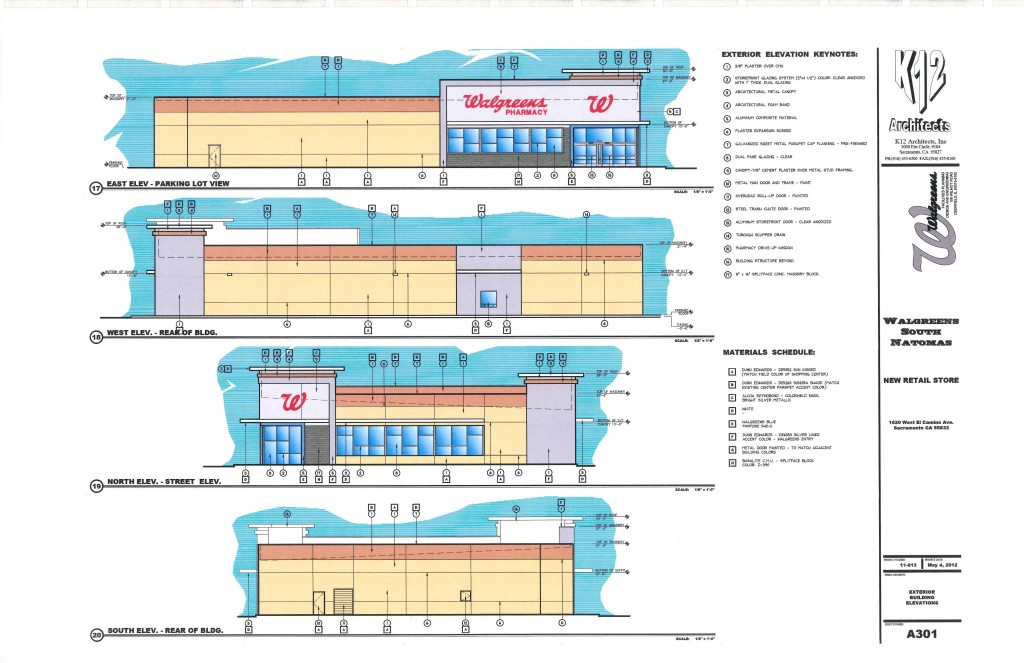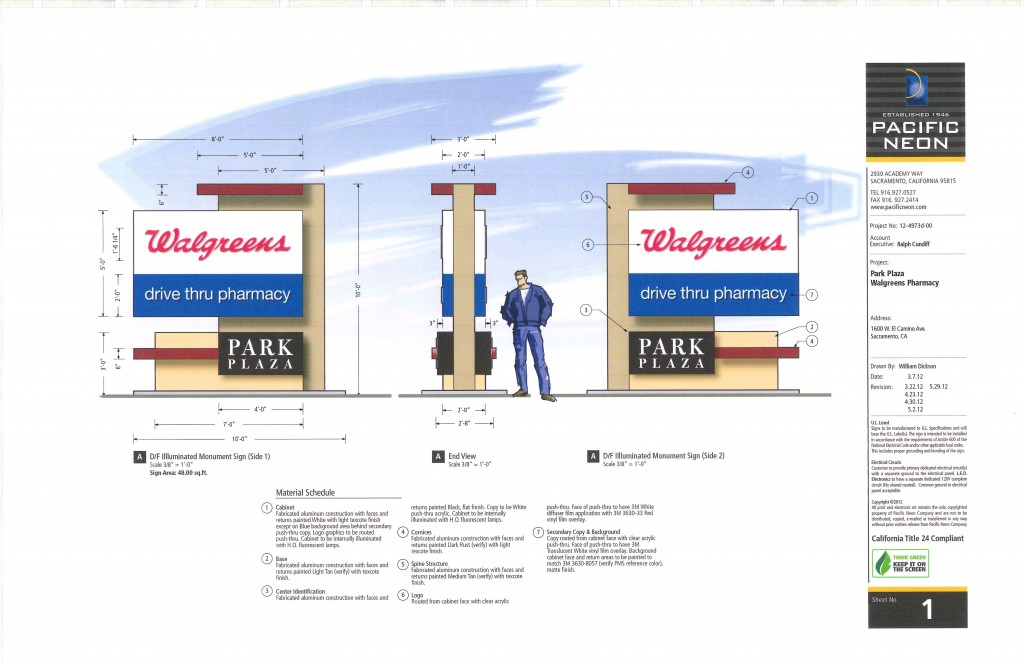 The Park Plaza Walgreens project proposed for 1600-1620 West El Camino was submitted to the city by Taylor Properties during the building moratorium in 2012. The plan is to demolish an existing commercial structure within the retail center and construct a new 15,019 square-foot retail building with a pharmacy drive-through.