THE NATOMAS BUZZ | @natomasbuzz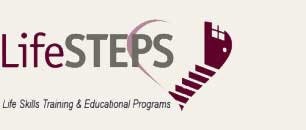 Keeping kids and families healthy and safe is the theme for the 2015 Community Resource Faire for residents today, May 16 in the Northpointe Park Apartment community in Natomas.
The event will be held 11 a.m. to 2 p.m.
Sacramento Mayor Pro Tem Angelique Ashby, the Sacramento Police Department, LifeSTEPS and FPI Management representatives will be on hand for the festivities.
The featured event is "3-on-3 with the Sacramento PD," during which members from the Sacramento Police Department will take on community members in pick-up basketball games. This type of activity is meant to help connect the Police Department with young members of the community, building trust and a feeling of safety – in addition to being fun.
Local nonprofits will also provide information on local resources available to community members, in addition to music, carnival games for the kids, and food for apartment community residents.
Ashby will attend the event and speak to the importance of building a safe and healthy community for all community members.
Northpointe Park Apartments are located at 2101 Zurlo Way.