ROBYN EIFERTSEN
THE NATOMAS BUZZ | @natomasbuzz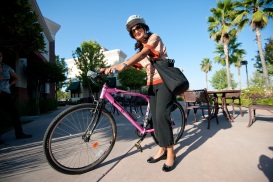 The North Natomas Transportation Management Association is offering rebates to North Natomas residents and employees who buy new bicycles and accessories through the end of June.
The association will pay recipients 40 percent of the cost on bikes totaling $250 or less, or for certain bike accessories costing $50 or less.
To qualify for a rebate, purchases need to have been made on or after March 1, 2015.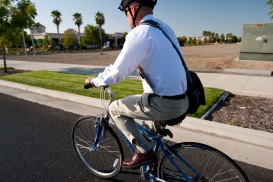 Rebate recipients are asked to attend a free cycling clinic. They also need to complete quarterly bike riding surveys for one year.
Rebate applications must be postmarked by May 29, 2015. Bicycle and/or accessory receipts must be postmarked by June 30, 2015.
Qualifying purchases must be made at bicycle shops per the rebate guidelines. The North Natomas TMA will not accept receipts from Internet or retail vendors. And only certain bike accessories qualify for rebates.
Rebate recipients must also learn the California Vehicle Code's bicycle laws, and make about 70 biking round trips on average through North Natomas each year.
---
For more information or an application, call (916) 419-0055 or email [email protected]