ROBYN EIFERTSEN
THE NATOMAS BUZZ | @natomasbuzz
Calling all Nighthawk fans. Nelly the Nighthawk – Natomas High School' mascot – is helping to raise money for the 2015 graduating class' senior social.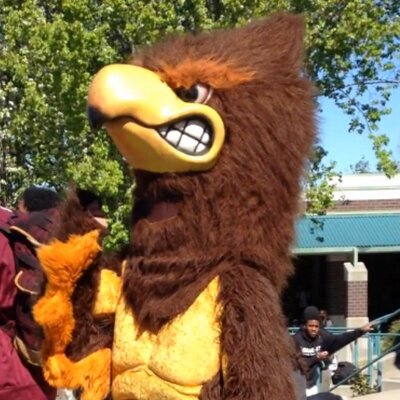 Every year the senior class sponsors "Senior Sunset." The activity marks the end of class' final year of high school.
This year, organizers plan to "GO BIG." To do so they hope to raise $2,500. Funds will be used to help pay for a DJ and outdoor movie screen rental costs.
According to Nelly, via Twitter, planners also need donations to help pay for food and a photo booth.
Senior Sunset is set for 7 p.m. to 9 p.m. on Tuesday, May 26 in the high school's stadium.
The last day of school is May 28.
---
To answer Nelly's call go to http://www.gofundme.com/nhsseniorsunset