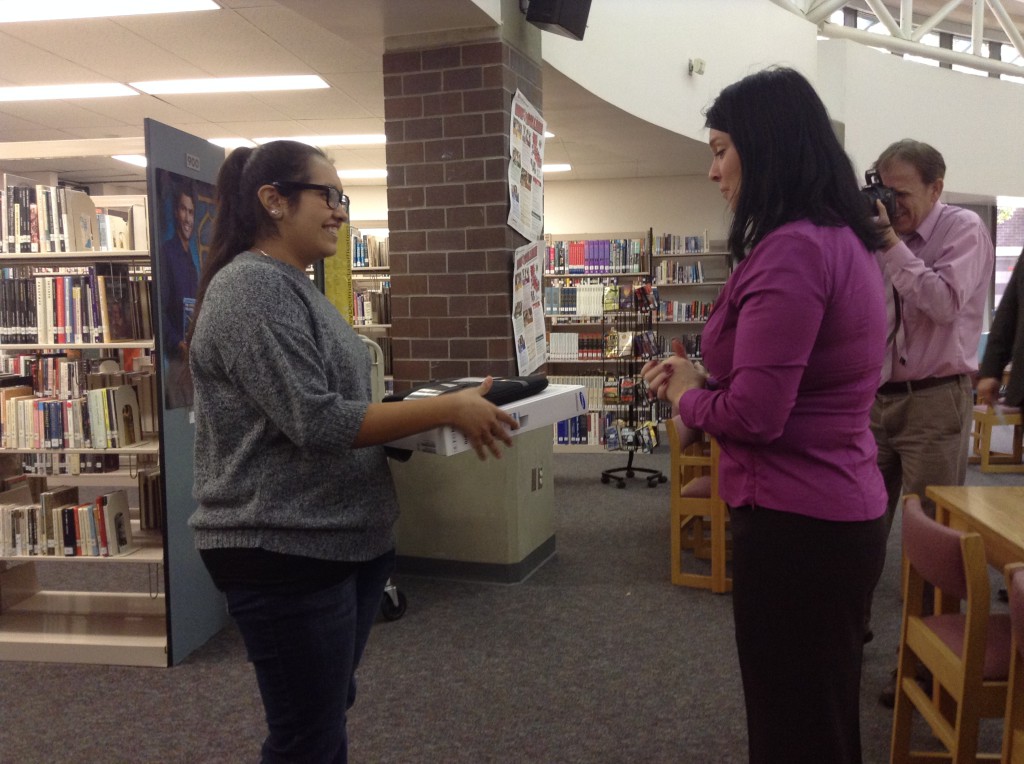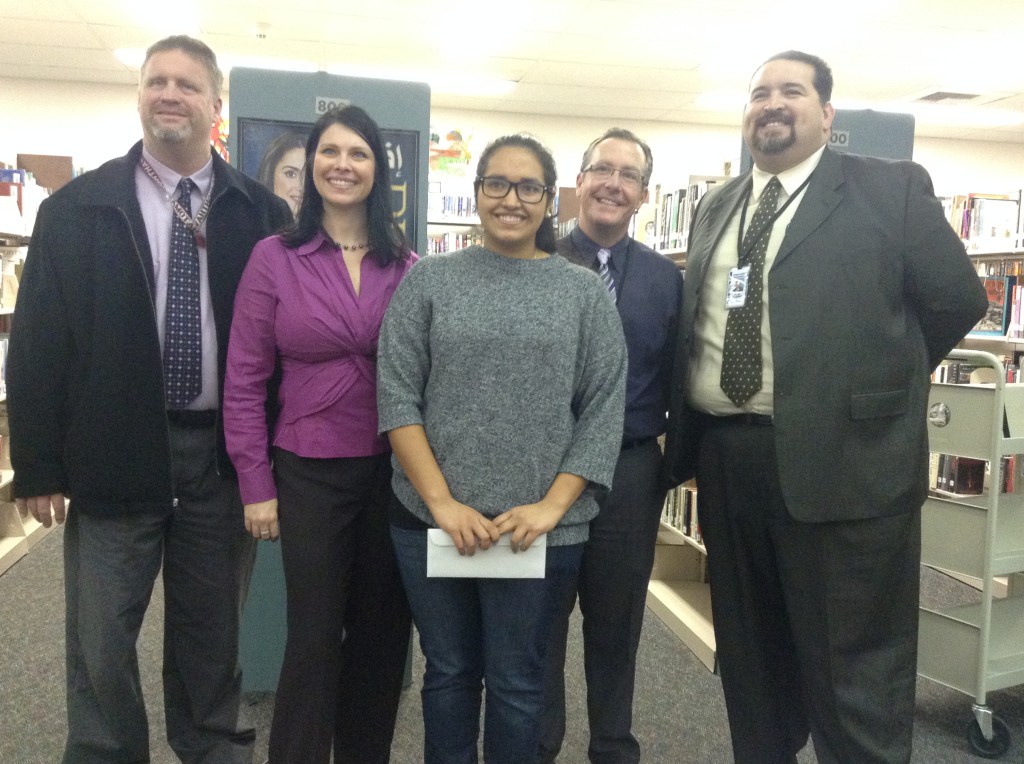 THE NATOMAS BUZZ | @natomasbuzz
Four Natomas-area high schoolers have been awarded technology scholarships in the form of brand-new Chromebooks.
Natomas High School senior Isis G. Cuevas and Inderkum High seniors Evelyn Cano, Tadewos Getachew and Charnpreet Singh were recently surprised at their school with their Chromebooks and trained on how to use them.
"I'm honored and excited to have received this award," said Cuevas, 18.
The students were chosen from a pool of 10 applicants.
Natomas Unified school board trustee Lisa Kaplan sponsored the technology scholarships in partnership with the Natomas Schools Foundation.
"Technology is important for education," said Kaplan. "I don't technology to be a reason that any student does not succeed."
-OJASWI ADHIKARI & VALENTINA CARRILLO