BY BRANDY TUZON BOYD
THE NATOMAS BUZZ | @natomasbuzz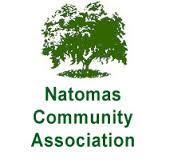 The Natomas Community Association's tax-exempt status has been revoked by the IRS for the organization's alleged failure to file income tax returns for three consecutive years.
Records show the Natomas Community Association was notified by the state's Attorney General in August 2009 its registration and tax documents had not been filed as required. A second delinquency notice was issued to the organization in July 2010 and a final warning sent in July 2011.
According to IRS records, the group's federal tax exemption status was automatically revoked in May 2012 for its failure to file a Form 990-series return or notice for three consecutive years.
The organization's board of directors canceled its regularly scheduled public meeting Wednesday evening at the South Natomas Community Center and convened a closed-door session to discuss the IRS action.
NCA board member Lisa Haynes told THE NATOMAS BUZZ last night "a change of address that was never submitted" led to the lapse in filing the required documents.
"We don't take this lightly," Haynes said in an interview. "This is very important and we have some urgency around getting it resolved."
Natomas Community Association board members learned the organization's nonprofit status was in jeopardy last month, she said. The group has since filed paperwork with the Secretary of State's office to re-establish nonprofit status in California and plans to work with the IRS to get its 501(c)(4) reinstated.
According to the letter dated July 2011, the California Franchise Tax Board would be subsequently notified to disallow the Natomas Community Association's tax exemption status and the group would face minimum tax penalty of $800, plus interest, as a result.
"Charitable assets cannot be used to pay these avoidable costs," reads the letter. "… directors, trustees, officers and return preparers are responsible for failure to timely file these reports are personally liable for payment of all penalties, interest and other costs incurred to restore exempt status."
At least three executive board members have resigned since it was discovered the Natomas Community Association's nonprofit status had been revoked.
Haynes said remaining board members are "trying to rally. We call for a board of 16 members and now we have six."
"The board takes this matter very seriously and we are currently taking corrective action to reinstate the organization to appropriate standing," the community association said in a post announcing the revocation last night on its Facebook page.
A cursory search of state and federal charity databases found the Natomas Community Association is not the only local organization which has had its tax-exempt and/or nonprofit status revoked.
According to the IRS, those groups included but were not limited to the Natomas Rotary status revoked in November 2010, Natomas Inderkum Jr. Tigers in May 2010, Natomas Youth Baseball in May 2012, Natomas Schools Foundation in November 2012 and the Sacramento North Soccer Club in May 2013.
---
To search the IRS database for and select an exempt organization and check certain information about its federal tax status and filings, click here. To check California's Registry of Charitable Trusts  for information on charities, charity fundraising professionals, and raffle registrants, click here. Search results may vary when using federal employer ID numbers and/or organization names.