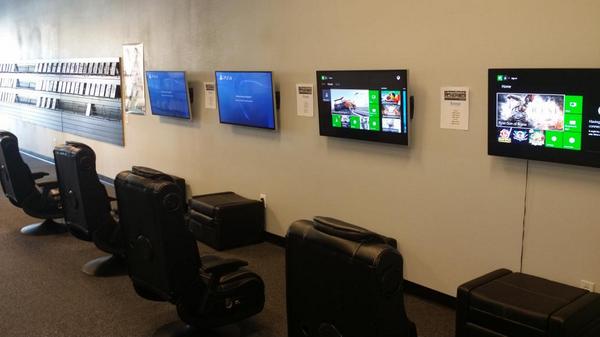 THE NATOMAS BUZZ | @natomabuzz
Publisher's update Sept. 1, 2014: Store owners report they will open for business 10 a.m. today.
A new video game store is slated to open in Natomas.
Business partners Michael Butler and Curtis Whayne hope to open their store on Feb. 27. Gamerz Phunk Lab is described as being similar to Game Stop – with a twist.
"We're going to be a game store with a gamers' lounge for social events, where people be able to come play in-store tournaments," said Butler, who lives in Natomas. "It will be our first stand-alone store."
Gamerz Phunk Lab will carry games for all the major systems such as Playstation, Xbox and Nintendo. There are currently three video game stores in Natomas – on Truxel Road, W. El Camino and Northgate Boulevard – but Gamerz Phunk Lab will be the first one located in the north area.
"I've always been a big fan of graphic arts, gaming, lifelike animation and stories," Butler said. "I have three teenagers and my 16 year-old son is really into gaming."
Butler said he and Whayne settled on Park Place II in part because of its proximity to Inderkum High School.
Gamerz Phunk Lab will be located at 4730 Natomas Boulevard in Suite 130 in the Park Place II shopping center.