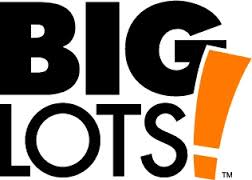 THE NATOMAS BUZZ | @natomasbuzz
The Big Lots retail store in Natomas is scheduled to close early next month reportedly due to "safety reasons."
According to employees, the store will likely shutter the second week of January. There are no plans to reopen in a different location, they said.
Employees said there had been "too many" crime-related incidents that risked their safety. Workers are being assigned to different store locations in the Sacramento area, they said.
The Big Lots retail store is located at 3309 Northgate Boulevard in Natomas.
Big Lots is North America's largest broadline closeout retailer. It currently operates 1,527 stores in the 48 contiguous United States, five in Canada, and 74 Liquidation World and LW stores in Canada.
Calls to Big Lots corporate had not been returned at press time.
Thank you, E.N., for the tip!