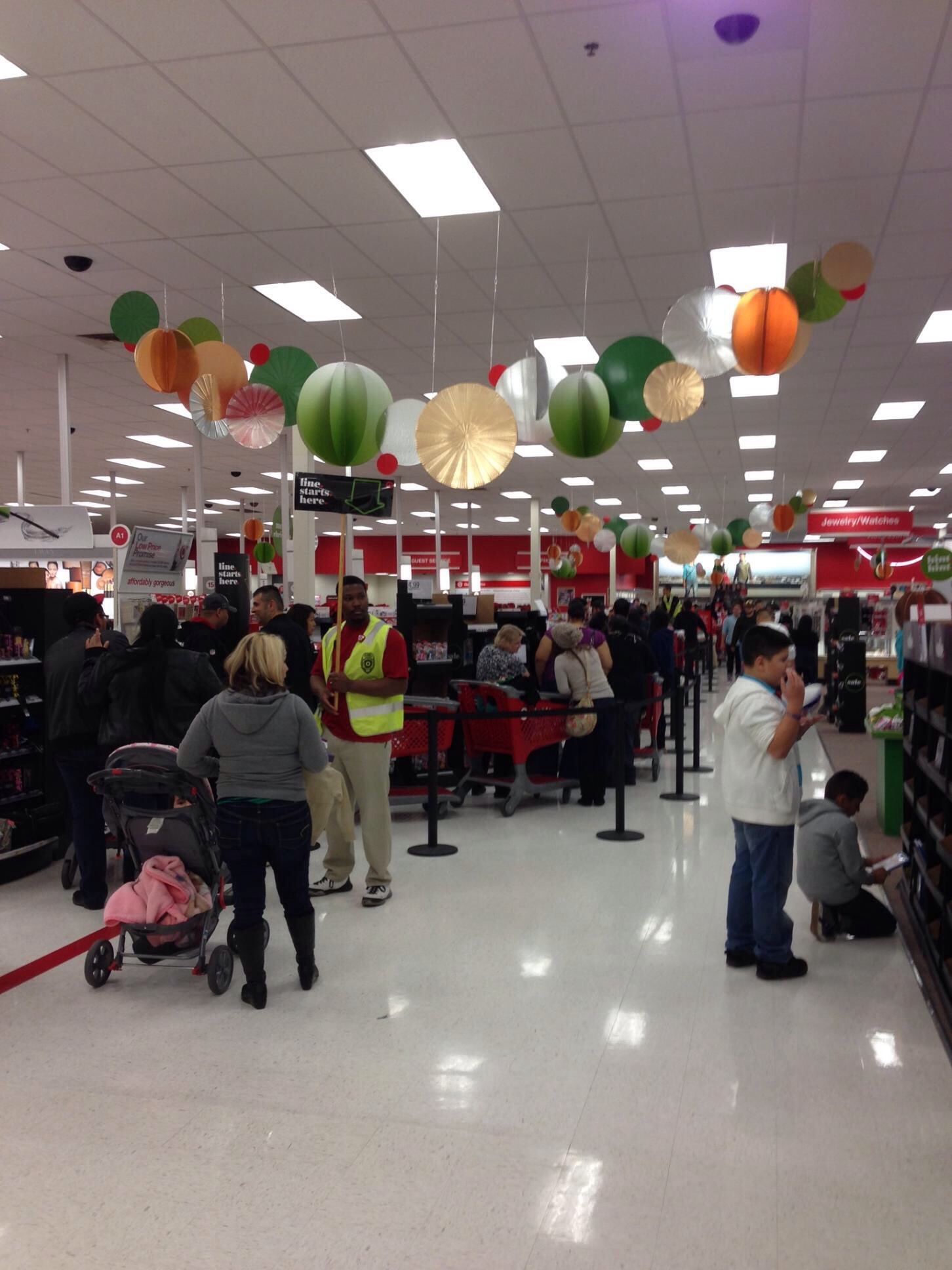 THE NATOMAS BUZZ | @natomasbuzz
The line at Target in Natomas was long shortly after midnight this morning, but moved quickly, Black Friday shoppers said.
A cashier on duty told shoppers the store had been busier during Thanksgiving Day, adding that all those working in the store had volunteered for the shift.
Store employees, the cashier said, were being paid a bonus for working the holiday, a shift differential as well as holiday pay and provided catered meals.