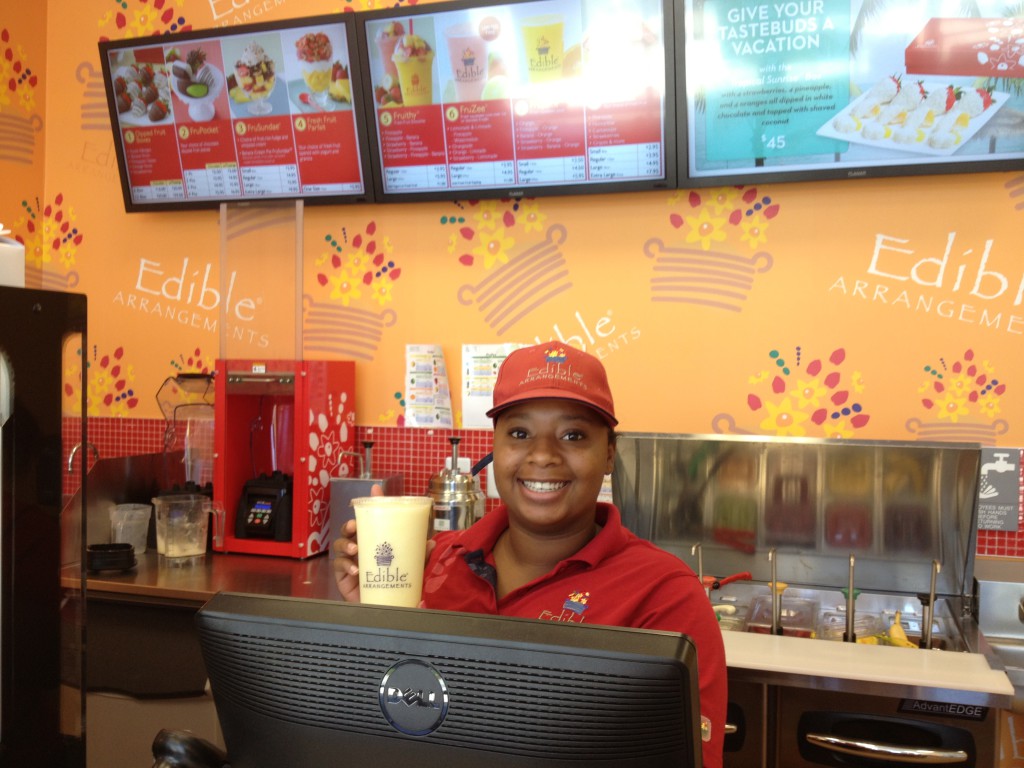 BY ROBYN EIFERTSEN
THE NATOMAS BUZZ | @natomasbuzz
Life is proving doubly sweet for Natomas residents Audrie and Shaun Spears.
November marks six months since the couple opened their Edible Arrangements store in Natomas just where they like it – close to home.
The Spears, who also operate a store in Bakersfield, jumped at buying a franchise in Natomas in June 2013.
The store is located in the West Market Shopping Center on Arena Boulevard and Duckhorn Drive. It specializes in fresh fruit bouquets and gifts,
The couple juggling the two stores by dividing day-to-day operations. "He" monitors arrangements, fruit quality and vendors. "She" manages the books, employees and payroll.
"It's always a work in progress," said Audrie Spears. "We are a team at home, so we transition that teamwork into our business."
The Spears have two sons, both under the age of three.
When asked about husband-and-wife-team rules, Shaun Spears said, "Oh I listen to my wife. She's the boss. It works better that way."
All joking aside, he added, "There are certain things she's good at and there are things I'm good at."
The Natomas store – one of nearly 1,190 stores worldwide – is the first in the Sacramento area to have a juice bar with fruit juices and blended "froothees." Gift boxes and fruit arrangements range from $20 to $200.
Both the Spears are engineers by profession. The couple chose to "put down roots" in Natomas because of its small community feel and for proximity to the airport, Shaun Spears said.
Audrie Spears has a bachelor's degree in engineering and a master's in public administration from Cal State Northridge.
Shaun Spears earned his bachelors in engineering from Sacramento State University. Before joining forces with his wife, he worked for his father's Sacramento company S&S Construction.
As part of her public administration degree, Audrie Spears studied childhood obesity prevention which led to her opening the couple's Bakersfield store in 2008.
"A fruit arrangement like flowers are a good combination of saying 'I love you,' and 'I care about you' in a (healthy) way," she said.