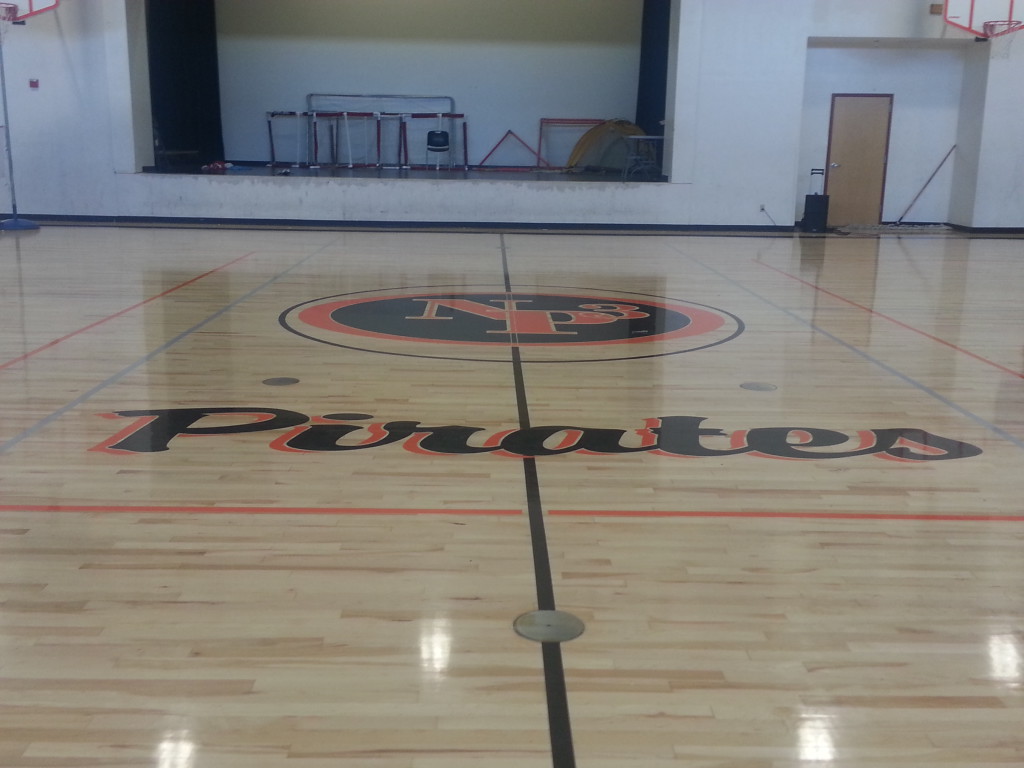 BY SUKHMAN REKHI, NP3 INTERN
THE NATOMAS BUZZ | @natomasbuzz
There have been two additions to the Natomas Pacific Pathways Prep High School campus this school year.
This is NP3's fifth year at its Del Paso Road location which had previously been occupied by Natomas Middle School.
Since moving to the site, the school gymnasium floor still featured the previous school's "Panthers" logo. This year, NP3 school leaders decided it was time for a change and during the fall break in October the floor was redone; it now features a brand-new "Pirates" logo.
"This is just another step to help boost school spirit," Principal Tom Rutten said. Rutten wanted the renovation to be a surprise for the students, but the word quickly got out.
The gym continues to be used for PE and ACE sports while a rally is being planned to formally introduce the newly refurbished gym to students.
The new gym floor is not the only addition to the campus.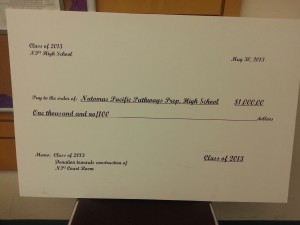 NP3 now has its own courtroom thanks to a $1,000 gift from the graduating class of 2013.
The law-based curriculum at NP3 includes opportunities for the students to participate in Mock Trial and Peer Court. Students in these classes work with lawyers and students from the University of the Pacific and McGeorge School of Law.
Both of these extracurricular activities now hold practices in the new court room which is located in a former band room. NP3 Board Member Chris Minero has plans to add an official NP3 seal to the room.