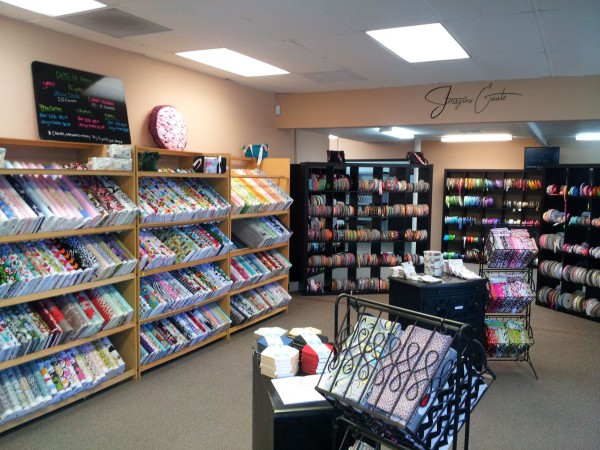 BY KALLIE PROVENCHER, INTERN
THE NATOMAS BUZZ | @natomasbuzz
A new fabric and craft supply store has opened in Natomas.
The grand opening for Crafter's Vision is set for 10 a.m. to 1 p.m. tomorrow, Oct. 19. Festivities will include a ribbon-cutting ceremony, a how-to craft class and multiple drawings for prizes throughout the day, owner Lisa Spaulding said.
Crafter's Vision has operated as an online-only fabric and ribbon business in Natomas since 2005, but Spaulding decided it was time to also have a "customer friendly" location. So after eight years, she moved her online business to a new location which will also be open for retail sales.
"We're hoping it's going to be good to have a fabric store in the area, sharing what we do in Natomas," she said. "There's no fabric places on this side of Sacramento."
The store sells more than 800 different fabrics, thousands of ribbons, and materials to craft accessories.
Spaulding said the store has different kinds of hardware: you can make barrettes, belts, even dog leashes.
Crafter's Vision offers loyal customer discounts and plans to have shopper specials every week. The store has an entire room dedicated to on-sale items, she said.
Spaulding said the store also has a monthly contest which allows crafters to send in pictures of finished projects. Selected photos are entered into a monthly drawing, and the winner receives a $30 store gift card.
Crafter's Vision will be open 10 a.m.- 6 p.m. Monday through Friday and 10 a.m.- 2 p.m. on Saturdays. The store is located at 110 Main Avenue, near the Natomas-Robla border just east of Northgate Boulevard.
Photos by Marc Laver/NatomasBuzz.com