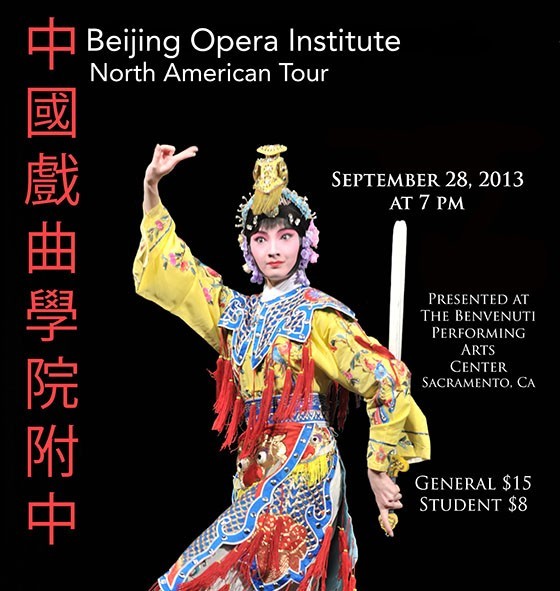 THE NATOMAS BUZZ | @natomasbuzz
Natomas Charter School plans to play host to high school students from the Beijing Opera Institute in China this week.
During a two-day visit set for Sept. 26-28 top students from the Beijing Opera Institute and students from Natomas Charter School's Performing and Fine Arts Academy will
collaborate to showcase dance, music, artwork, and theater from the United States and China.
The visit will culminate in a performance by the Beijing Opera Institute students 7 p.m. Saturday, Sept. 28 at the Benvenuti Performing Arts Center.
The Beijing Opera Institute is affiliated with the Beijing Opera Conservatory and serves as a feeder school to numerous Beijing Opera companies in China as well national TV and movie production companies.
The Beijing Opera Institute visit with Natomas Charter School is an extension of the "One Voice" project, developed in 2010 when Natomas school initiated its first "arts sister school" with the Sungurbey Academy in Nigde, Turkey. The mission of One Voice is to promote insight and understanding across all ethnicities and cultures by artistically illustrating core values American teenagers share with teenagers from around the world.
The stage performance is sponsored by the Association for International Friendship and by the Natomas Arts and Education Foundation.
---
For tickets, please go to www.benarts.org/beijing