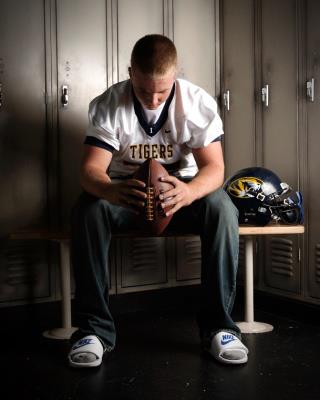 BY BRANDY TUZON BOYD
THE NATOMAS BUZZ | @natomasbuzz
The family of athlete and recent Inderkum High School graduate Dylan Akins has created a scholarship fund in his memory.
"For him being such a young and promising person in our mind, we want to be able to keep his memory alive and honor him," said Akins' stepfather Gary Stoll.
Stoll said the scholarship fund will target student athletes who are well-rounded academically and involved in community service and who plan to go on to college.
Akins played varsity baseball three years for the Tigers as a pitcher and first baseman. He was also a football team captain and a two-year, two-way starter on the defensive and offensive line. He planned to play and football and baseball at Yuba College in the fall.
In addition to his athletic prowess, Akins served on both the District One Youth Advisory Committee and Parks Leadership Academy for Youth.
Akins died from injuries sustained in a vehicle accident on July 12. In lieu of flowers, Akins' family has requested donations be made in his honor to the Dylan Akins Scholarship Fund. Stoll said the family also plans to fund raise in the future.
The hope, said Stoll, is to award scholarships to a graduating senior from Akins' alma mater Inderkum High School as well as Pierce High School in Arbuckle, Calif. where many of his friends attended school.
"Depending on the amount of money we are able to raise, we would like to award decent-sized scholarships to a couple of people," Stoll said.
Stoll said donors to the Dylan Akins Scholarship Fund will receive tax letters in January plus information on scholarship recipients.
"Dylan was a helpful person, he was a good role model, he was a good worker," Stoll said. "He will still be able to continue to help even though he's no longer with us. (The scholarships will) help other kids reach their goals."
Plans are in the works for a website. In the meantime, contact Stoll at [email protected] to make donations or for more information.