BY TREVOR HORN
THE NATOMAS BUZZ | @natomasbuzz
updated 6:32 p.m. on May 16,2013 with corrected information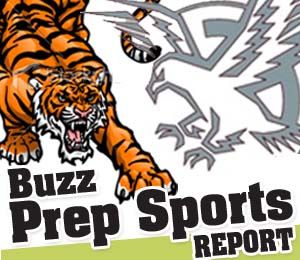 Sixteen Natomas-area high school athletes were named Tri-County Conference picks for the 2013 track and field, girls soccer and boys tennis seasons, it was announced Thursday.
Inderkum High School junior Hailey Maxwell is TCC girls soccer offensive MVP and Natomas High School senior Stacy Larson the defensive MVP.
And Inderkum senior sprinter Kris Sapp is the TCC boys track and field MVP.
Inderkum soccer players Danielle McCarthy, conference leading scorer; seniors Ivarie Bourrage, Cierra Quintana and Makayla Ruvalcaba and sophomore Maria Torres made the all-conference team. Also chosen were Natomas High senior Victoria Gutierrez and sophomore Evelyn Cordero.
Track and field picks included Inderkum senior Brian Payne Jr., and sophomores CJ Garmon and Dejon Joseph along with Inderkum senior Jonell Offray and sophomore Whitney Erby.
Inderkum tennis player Ceasar Gutierrez rounded out the lists of local athletes for his spot on the boys tennis all-conference team.
Inderkum Track Athletes Compete In DIII Finals
The Inderkum boys 4×100 relay team finished first in the second heat and second overall in the Sac-Joaquin Section Division II-III Track and Field Championships trials Wednesday at Bella Vista High School in Fair Oaks.
The relay team for Inderkum – which includes Sapp, Payne Jr., sophomore Kyree Ayo and junior Gabriel Robertson – finished with a time of 42.91. The relay team qualified for the finals tomorrow.
The top seven times in all events at Friday's divisional finals will advance to the section Master's meet May 23-24 at Elk Grove High School.
Inderkum sophomore Amirah Johnson broke a school-record with a time of 16.47 in the girls 100 hurdles., but she did did not automatically qualify in the TCC finals and was added Wednesday as an alternate.
The Inderkum girls 4×400 relay team of Offray, Erby, sophomore Kamari Allen-Lee and freshman Ontarria Smith has also advanced to the finals.
Robertson advanced to the boys 110 hurdles finals and Sapp ran an 11.07 second 100 meters and heads to the boys finals. Sapp also qualified for the 200 meter finals with a time of 23.34.
No Natomas High School track and field athletes advanced to the finals meet. Junior Charlie Flournoy finished in 14th place in the boys 100 hurdles with a time of 11.65 seconds.
Field events begin at 2:45 p.m. Friday and the girls 4×100 relay will start the running events at about 7 p.m. at Bella Vista.