STAFF REPORT
THE NATOMAS BUZZ | @natomasbuzz
The number of new COVID-19 cases in Natomas zip codes has continued to drop following the post-holiday surge, according to data released Monday by Sacramento County Health officials.
Between Jan. 31 and Feb. 7, new confirmed COVID-19 cases in Natomas zip codes 95833, 95834 and 95835 numbered 487 for those who have been tested for the virus.
That's a decrease of 59% from the previous reporting period which logged 1,178 new cases.
All three zip codes in Natomas reported a marked decrease in new cases from the previous reporting period:
95833 saw 163 new cases, down 60% from 408 cases the previous week;
95834 reported 148 new cases, down 60% from 373 cases the previous reporting period; and
95835 logged 176 new cases, down 56% from 397 cases the previous week.
Natomas data mirrors a countywide drop in new COVID-19 cases.
For example, the number of Natomas Unified non-charter school students quarantining at home due to the district's COVID-19 exposure rules has also seen a decline. On Jan. 25 2,376 students — about 22% — were quarantined compared to 1,065 students as of Feb. 4.
Sacramento County's case rate on Monday was 63.8 per 100,000 people tested — down from 146.9 a month ago, according to the county's coronavirus data dashboard.
Data released Monday also showed that countywide 2,108 new cases and 18 virus-related deaths were reported over the weekend.
As of Feb. 6, the county dashboard showed 495 people hospitalized with 97 of those patients reported to be in intensive care.
Note: Zip code data reported by the county is not in real time and can represent a delay by several days. Data for deaths, hospitalizations and ICU cases is not made available by zip code.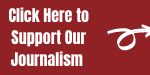 The Stanford Settlement Neighborhood Center, located at 450 W El Camino Ave., will have free vaccines and testing from 9 a.m. to 3 p.m. this Wednesday, Feb. 9 and next Saturday, Feb. 19. All three vaccines will be available for first, second and booster doses. PCR and rapid testing will be available. Call Lupita or Taylor for more information at 916-927-1303. Walk-ins welcome.