STAFF REPORT
THE NATOMAS BUZZ | @natomasbuzz
New COVID-19 case numbers in Natomas zip codes have surged in the past week, according to data released today by Sacramento County Health officials.
Between Dec. 20 and Dec. 27 new confirmed COVID-19 cases in Natomas zip codes 95833, 95834 and 95835 numbered 201 for those who have been tested for the virus.
That's an increase of 64% from the previous reporting period which logged 123 new cases and the highest weekly case count since September 2021, according to the data.
All three zip codes in Natomas reported a higher number of cases from the previous reporting period:
95833 saw 60 new cases, up 50% from 40 cases the previous week;
95834 reported 71 new cases, up 65% from 43 cases the previous reporting period; and
95835 logged 70 new cases, up 75% from 40 cases the previous week.
Sacramento County's case rate today is 22.6 per 100,000 people tested — up from 14.9 a week ago and 8.6 at the beginning of December, according to the coronavirus data dashboard.
Data released today also showed that countywide 1,703 new cases and four virus-related deaths were reported over the weekend.
Hospitalization data has not been updated on the dashboard since Dec. 23.
Note: weekly zip code data reported by the county is not in real time and can represent a delay by several days.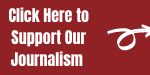 Need to Get Tested?

The Sacramento County Department of Health Services is partnering with local community agencies to provide community-based testing sites for free COVID-19 testing or Sacramento County residents.

To get tested you can pre-register or walk-ups are also taken. The PCR and Antigen tests will be administered with a self-administered​ nasal swab:

MONDAY

Liberty Towers Church – 5132 Elkhorn Blvd. 8-11 a.m. & 1-3 p.m. (Closed 11am-1 p.m.)​​ 916-583-8877
Complete Registration for Testing: https://www.libertytowers.org/covid19 

TUESDAY

Natomas Unified School District​ – 1931 Arena Blvd. 10 a.m.-4 p.m. (No Lunch Closure) (Closed 12/28/21) ​916-561-5253
Complete Registration for Testing: https://natomasunified.org/covid-19-testing/ [Offers Only PCR Testing]

THURSDAY​​

Robertson's Community Center – 3525 Norwood Ave. 9 a.m.-5 p.m.(Closed 12-1 p.m.)​ 916-567-9567
Complete Registration for Testing: https://www.mutualassistance.org/covid-19/

DAILY

Cal Expo (Lot D) – 1600 Exposition Blvd, Sacramento, CA 95815 – 8 a.m.-3p.m.
(Closed Fri 12/31 and Sat 1/1) Book an Appointment for PCR testing: https://curative.com/sites/30660​
(Closed Sat 1/1)​ Book ​Appointment for rapid antigen testing: ​https://book.curative.com/sites/34220
There are no out-of-pocket costs for a test with Curative. Bring your insurance information and ID, if applicable. No one will be turned away for lack of insurance or ID, per Sacramento County health officials​. Curative provides self-collected shallow nasal PCR swab tests​ with 1-2 days turnaround after arrival at the lab and offers rapid antigen testing at Cal Expo​​. ​

Other non-county sponsored COVID-19 testing locations in Natomas include:

Mexican Consulate at 2093 Arena Blvd. Monday-Friday, 7 a.m.-3 p.m.Elica Health Centers in partnership with the Mexican Consulate is offering free COVID-19 tests and vaccines for uninsured/low income adults. Free Testing. No appointment or health insurance needed. Must be 18 years old or older​​​. Hablamos español​.
Raley's Store #447 at 4650 Natomas Blvd. Tuesday and Thursday 1-3 p.m.Free Self-Swab Style COVID-19 Testing with Registration a​t DoINeedACovid19test.com​ (results 2-3 days)