BY BRANDY TUZON BOYD
THE NATOMAS BUZZ | @natomasbuzz
There will be no in-person classes when school resumes in the fall, Sacramento education and health officials announced Wednesday.
"We have jointly come to the conclusion that conditions are not safe enough for students, staff and families to allow schools to open up in person at this time," said Sacramento County superintendent Dave Gordon during a joint press conference held online July 15 with the Sacramento County Office of Education and Sacramento County Dept. of Health Services.
The increasing rate of COVID-19 infection and the lack of timely testing were the top reasons cited for the decision to start the 2020-21 school year with distance learning.
"This is a community health crisis," Gordon said. "… We're focused on protecting the health and safety of nearly 240,000 students (and) nearly 40,000 school employees."
The decision announced today applies to all 13 districts in the county, including Natomas Unified School District and Twin Rivers School District, and the public charter schools located within those districts.
"The disease continues to spread, particularly among young people under the age of 45 all the way down to youngsters," said Dr. Peter Beilenson, director of Sacramento County Dept. of Health Services. "That's one of the reasons…it made sense not to start right now."
Beilenson said there are now more than 1,000 new COVID-19 cases per week compared to a total of 2,000 cases during the first 16 weeks of the pandemic.
Last week, a total of 109 new positive novel coronavirus cases were reported for zip codes 95833, 95834 and 95835 combined.
The lack of available COVID-19 testing supplies in the U.S. would make it a challenge to test students, contacts of students and teachers in a timely manner, said Beilenson.
"We felt it made sense to start with distance learning," he said. "Hopefully, as soon as possible, be able to move back into the classroom."
Distance learning will be needed for at least one to two months, according to Beilenson.
"Then we will know much more in terms of how people are behaving in Sacramento County," he said. "However if things continue in the way they're going now, and people continue to gather, if people continue to neglect doing some of the things we would hope people would be doing then it may well be past the fall."
When asked about equity issues some students faced with the onset of school closures in March, Gordon said that connectivity, quality and progress will be a top priority for school districts.
"We will continue to work with local, state, and federal government guidance to develop a plan so we can transition out of distance learning for all when it is appropriate," wrote the Natomas Unified communications team in a letter home to families. "For planning purposes, distance learning has no estimated time frame."
During a special meeting held Tuesday, the Natomas Unified school board approved delaying the start of school until August 27. The district will use the two weeks additional time to plan the continuation of distance learning, a spokesperson said.
"There will be no in-person classes when school opens August 18, as previously scheduled," wrote Twin Rivers Unified School District superintendent Dr. Steve Martin in a letter home to families. "Keeping our students and staff safe is our main priority."
In a letter Twin Rivers Unified School District will begin in a distance learning model on August 18. hopes to begin in person learning at some point in the year, with the guidance of public health but are preparing a "yearlong educational program that is flexible and appropriate given the circumstances."
Natomas Pacific Prep Pathways charter schools were scheduled to start on August 3, but will now use August 3-5 to distribute textbooks, tech equipment and meet teachers. The plan is to start the year with distance learning until at least August 28.
"Because of these changes we may have to extend our school year until June 4, 2021 to make sure we meet the state's required instructional days," wrote NP3 executive director Tom Rutten in a letter home to families.
Natomas Charter School academies are planning for distance learning for the entire first quarter from August 12 to Oct. 2, with a mid-quarter check in around Sept. 7, according to a letter home to families from executive director Joe Wood.
"Please know that distance learning this coming school year will look very different from the 'crisis learning' we all navigated together this past spring," wrote Wood. "The NCS team of teachers, administrators, and staff have used the feedback provided by students and families to make significant modifications to our program. Similarly, PACT and VLA staff are making modifications to our independent study programs in light of limited student and family access to campus."
Natomas Charter has a series of community meetings planned for its academies July 23-27 to share plans for the coming school year. The school is looking at options where it can support to families who need childcare, Wood said.
Westlake Charter School will open August 12 with distance learning, executive director John Eick said.
"We are continuing to collaborate with families regarding childcare in our summer survey and will use the responses from our community craft next steps," he said.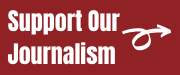 Free COVID-19 testing is available in Natomas at two locations for those who are not experiencing symptoms.

The Natomas Unified School District has limited testing available by appointment 8 a.m. to 12 p.m. on Tuesdays at 1931 Arena Blvd. Appointments at the clinic are booked for the next three weeks; walk ups not accepted. Click here to learn more and request an appointment.
The Mexican Consulate is hosting a mobile clinic which has limited testing through the month of July (or until testing supplies run out) 7 a.m. weekdays at 2093 Arena Blvd. Only 20-35 people are tested daily and priority is given to people with no medical insurance and who are low income.