BY BRANDY TUZON BOYD
THE NATOMAS BUZZ | @natomasbuzz
Updated May 15, 2020
Some Natomas-area seniors who are already experiencing a non-traditional end to their high school careers got special visits May 8 and May 15 in the form of  "porch-trait" sessions with county Supervisor Phil Serna.
Serna teamed up with the Natomas Unified School District to capture memorable images of some of the community's top graduates.
Serna said he wanted to do something for seniors after reading that Natomas High, Inderkum High and Leroy Greene Academy would be holding virtual graduation ceremonies for the class of 2020 due to the COVID-19 pandemic.
"I thought, 'why not go out and offer my limited skills as an amateur photographer to give them something to remember'," said Serna, a Natomas resident himself. The photo shoots, he added, were also provided a rare opportunity to interface with his constituents since the statewide stay-at-home orders took effect in March.
Porch-traits are taken using telephoto lenses, allowing the photographer to stay at least 6 feet away and still get close-up shots similar to those taken during traditional portrait photo shoots. Serna will provide high-resolution digital copies of the photos to the seniors.
"I have to say the young people in these images are amazing," he posted on Facebook, sharing some of the photos taken on May 8. "All are attending universities in the fall and the schools to which they've been accepted and are attending are impressive: Stanford, Cal Poly, SLO (Go Mustangs!), UC Berkeley, U.C.L.A., and UC Davis, just to name a few."
Serna made nine stops on May 8 and another 15 on May 15. At each one he encouraged graduates to return to their community and consider serving in elective office.
"You can do both, follow your dreams and hold public office," he said.
The school district provided a list of top students from the three high schools, based on GPA, and scheduled the visits.
Serna's band UnSupervised raises money each year for the county scholarship program. Because of the stay-at home order, the band couldn't perform but Serna was still able to contribute more than $12,000 to the fund, according to his office.
Inderkum senior Malina Calarco said was sad about missing out on senior activities, but that she and her friends are now focused on the future.
"I'm excited to do virtual graduation," said Calarco who plans to attend Stanford University in the fall.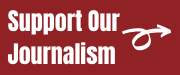 Senior Porch-trait Gallery by The Natomas Buzz