BY BRANDY TUZON BOYD
THE NATOMAS BUZZ | @natomasbuzz
All 13 local public school districts including those with campuses in Natomas will close for up to three weeks it was announced Friday.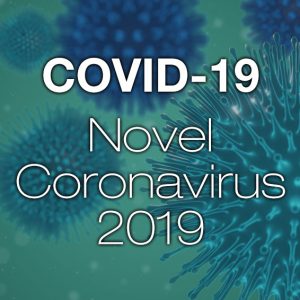 "We made this decision with the support of the Sacramento County Office of Education, Sacramento County Public Health and other Superintendent colleagues," Natomas Unified Superintendent Chris Evans said. "Much of the state is closing schools. We will continue to do our best to provide meals to students through our five locations and keep our community informed through regular communication including another this evening."
In an effort to slow the spread of COVID-19, local school districts will close effective Monday, March 16 for a period of up to three weeks. At this time, it is anticipated that most schools will reopen on Monday, April 6.
The Natomas Unified School District and Twin Rivers Unified School District both operate multiple campuses within the greater Natomas community.
Earlier in the week, Natomas Unified and the independent charter schools located within the its boundaries, closed their campuses effective today and had already planned to be closed on Monday for an extended weekend. Two Natomas Unified students and one NP3 elementary school student were being tested for the novel coronavirus when the decision to close for four days was made. The results of those tests have not yet been released.
The Twin Rivers district had not yet taken action to close schools before today's decision was announced.
"At this time, public health officials have not diagnosed any cases of COVID-19 in our schools and have not advised that we close schools," read a letter from Twin Rivers Superintendent Steve Martinez. "However, after long and careful deliberation, and in collaboration with other surrounding districts, we have determined it best to temporarily close our schools to protect the health and well-being of our students and staff as we try to help slow the spread of COVID-19."
The three-week closure was relayed home to parents by both school districts and independent charter school programs.
"Our first priority is the safety of our community, and therefore school will only reopen for students when recommended by state and county public health officials," Westlake Charter Executive Director John Eick wrote in his message to parents.
Natomas Pacific Pathways Prep's K-12 program was already heading into its spring break when the announcement was made which could mean those students may only miss one week of classes if campuses reopen as planned on April 6.
"We are fortunate that two of the weeks of the closure are during our scheduled NP3 Spring Break," read a letter from NP3's administration team. "This will minimize the disruption to student learning. In the event of further school closings, we will communicate our plans to continue to educate our students."
In the Twin Rivers school district, however, timing of the closure could mean students will miss at least five weeks of school.
"Our spring break will still be held from Monday, April 6 through Monday, April 13," read the letter from Martinez. "Schools will resume session on Tuesday, April 14."
Here's a roundup of the impact of closure on both districts and Natomas-area charter schools, which is subject to change:
Natomas Charter School – The BASE program after school day care at Star Academy will be closed. By Tuesday, teachers will be posting learning activities for students to complete at home on their teacher web pages (Star Academy) or the Schoology learning management system (Leading Edge Academy and Performing and Fine Arts Academy). These learning activities are optional. Teachers will be periodically checking in with families and students via email during the closure. Families will be updated about any changes to the spring break schedule closer to April 5. At press time, spring break was expected to occur as scheduled.
Natomas Pacific Pathways Prep – All NP3 schools and MAP, the after school day-care program, will be closed at least through April 5. This includes all extra-curricular programs and activities. High school students will be expected to take their remaining midterms when they return to school.
Natomas Unified – The closure applies to all events including academics, athletics, other extracurricular and co-curricular activities, field trips, open houses, professional development, work-related travel, and more. All before and after school programs that operate in district-owned facilities will also close. Students with alternative placements, including non-public schools, Sacramento County Office of Education placements, and students who have been placed by the district in other public school settings will also be off from school. Community groups will not be allowed to use school facilities during the closure. The district plans to continue to provide free breakfast and lunch to children 18 and young at 15 campuses during this time (click here for locations). At press time, the district was uncertain what the impact of the closure would be on its spring break.
Twin Rivers Unified – The district will use the time to conduct a deep cleaning and sanitizing of all sites and departments. Starting Tuesday, March 17, meals will be served between 11:30 a.m. and 12:30 p.m., Tuesday through Friday, in the parking lot or bus lane at 10 participating schools. In Natomas, meals will be available at Smythe Academy of the Arts K-6, 2781 Northgate Boulevard. Children must be present to pick up meals and the meals cannot be consumed on site.
Westlake Charter School – The school and BASE, the after school day-care program, will be closed and all scheduled school events, including field lessons, will be canceled or postponed. Staff plans to develop distance learning activities to provide academic and social-emotional support to students with daily lessons, opportunities to stay connected using the internet and, where possible, access to counseling services.
SAVA Charter Natomas Campus – Campuses will be closed from Monday, March 16 through Friday April 10. Spring break will still be held from Monday, April 6 through Monday, April 13. Schools will resume session on Tuesday, April 14.
The decision to close all 13 districts under the Sacramento County Office of Education was made with the support of Sacramento County Public Health.