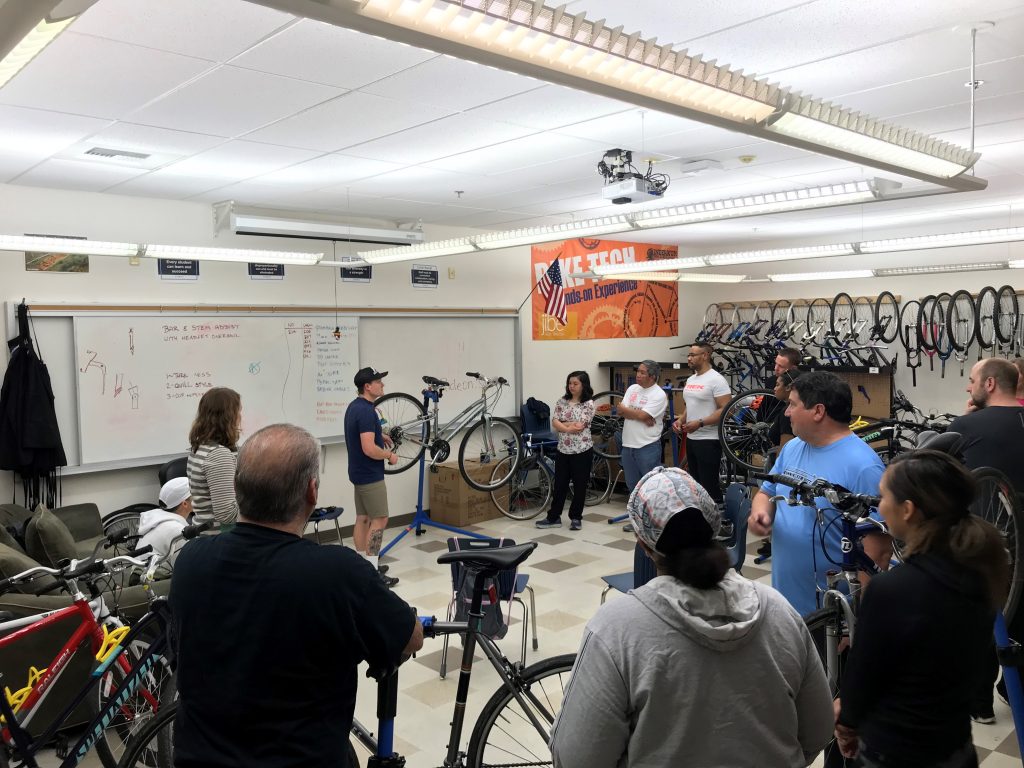 THE NATOMAS BUZZ | @natomasbuzz
The North Natomas Jibe earn-a-bike 2020 application period is now open.
The program is meant to increase bicycle ridership and reduce car trips in the region and, in turn, improve air quality. Anyone over age 18 who lives — or works — in North Natomas may apply to earn a bike.
Each applicant selected for the program will receive a $450 bicycle voucher by participating in all four sessions of a 14-hour course including hands-on bike maintenance, bike handling, and traffic skills instruction. The sessions will be held at Inderkum High School.
Jibe also asks that those selected to participate pledge to make more trips by bicycle and complete surveys at six months and 12 months after completing the earn-a-bike program.
Qualified applicants will be selected based on a review of their applications by a committee of staff and community members. Individuals are limited to participate in jibe's earn-a-bike program once every five years.
Applications must be post marked by Feb. 29, 2020.
Jibe is a North Natomas nonprofit organization which works to encourage transportation practices that improve the community. It is funded through rider fares, community facilities district fees paid by property owners in North Natomas and grants.
---
To learn more about the North Natomas Jibe's earn-a-bike program or to apply, go to https://jibe.org/bike/earn-a-bike.