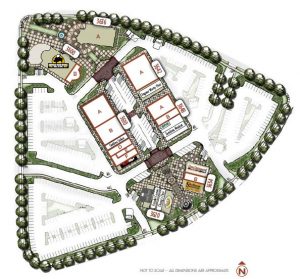 THE NATOMAS BUZZ | @natomasbuzz
Updated 12/4/2019
The owners of Station 16 in downtown Sacramento have plans for a new eatery in Natomas, city officials have confirmed.
Daikon Korean BBQ is slated for the Village at Sacramento Gateway shopping center near Buffalo Wild Wings.
The new restaurant will be located at 3636 North Freeway Boulevard, in the spot occupied for several years by Mizu. The Japanese seafood buffet restaurant closed its doors in October 2018.
City councilmember Angelique Ashby, District 1, shared news of the new eatery at a town hall held in Heritage Park on Monday, April 15.
Family-owned and operated Station 16 Seafood Restaurant & Bar opened downtown in 2016. According to their website, Station 16 specializes in garlic roasted seafood served on sizzling cast iron skillets.
Daikon Korean BBQ promises to be a different concept from Station 16, Ashby said.