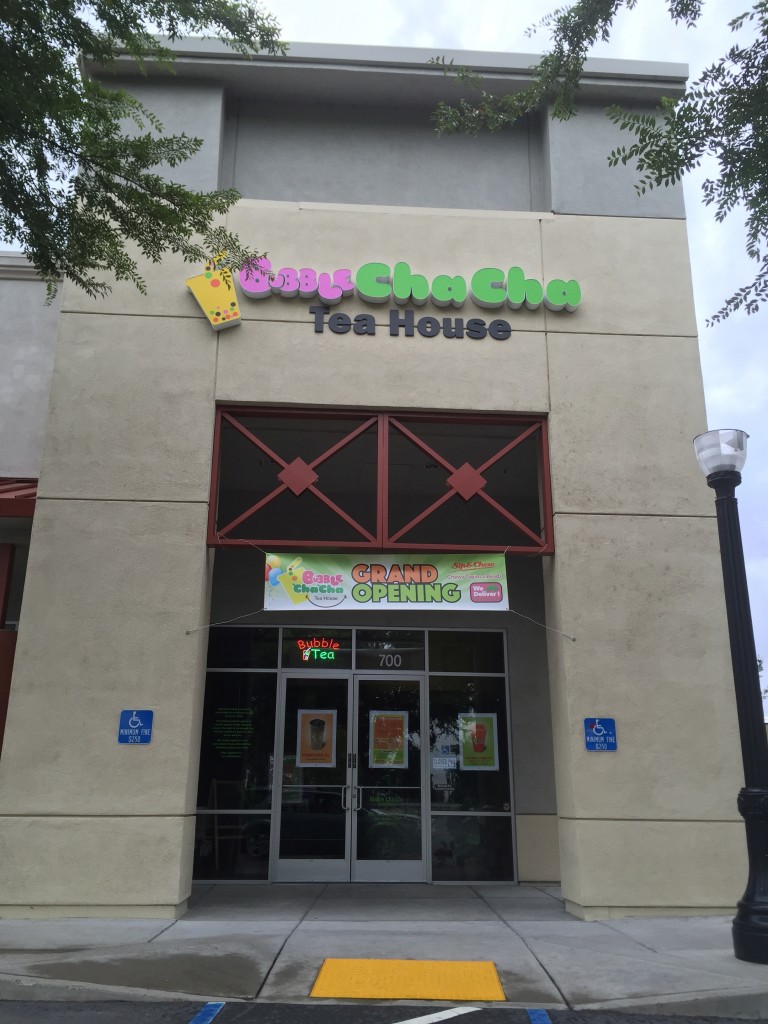 THE NATOMAS BUZZ | @natomasbuzz
Another bubble tea restaurant has opened in Natomas.
Bubble Cha Cha Tea House is located in the Natomas Village Center at 3880 Truxel Road, in Suite 700.
It is the third bubble tea eatery in Natomas, including Tapioca Express on Arena Boulevard and Quickly on Del Paso Road. Update: Taiwanese bubble tea chain T4 is scheduled to open a Natomas location in December 2015.
Bubble tea is a tea-based drink which often includes a mix of tea, milk and chewy tapioca balls or fruit jellies.
Each drink at Bubble Cha Cha Tea House is handcrafted and brewed to order.
The restaurant, which opened in early September, has seating and offers delivery service.
Thanks, A.T., for the tip!