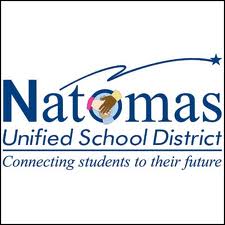 BY ROBYN EIFERTSEN
THE NATOMAS BUZZ | @natomasbuzz
About 200 Sacramento-area special needs students are scheduled to participate in a field day today at Natomas High School.
Middle school and high school students from 10 schools in the Natomas, Twin Rivers and Washington districts will compete in the half-day event. Opening ceremonies are scheduled to start at 9:30 a.m. on May 1.
"This is a way for kids with special needs and general education kids to work together," said Stacy Hickel, an adaptive P.E. specialist for the Natomas Unified School District. "It gives the kids participating a way to feel included socially in a lot of ways. We all have different abilities and sports is something that everybody likes."
Hickel and Natomas High special education teacher Kim Taxara said they created the event to boost interaction between students who have specials needs and those who do not.
Those participating in the field day will be paired with a Natomas High School student buddy. Sac State athletic trainers are also volunteering to help at the event.
The field day – being dubbed an "invitational" – will include a dozen athletic events including the 25-meter, 50-meter and 100-meter walk and/or run dashes and 4 x 100-meter relay. Students will also compete in wheelchair relays and slalom races, as well as throwing, bowling and long jump events.
Participants will receive ribbons and medals.
"Some of these competitors might not ordinarily try out for track," said Jim Sanders, spokesperson for the Natomas Unified School District. "But this (event) gives them a chance to have a terrific day in the sun, get cheered on and be recognized for their successes."
The field day is estimated to cost nearly $2,000, according to Sanders. It is being paid for with funds from the Natomas High school site budget, student government monies and special education funding, Sanders said.
Hickel said the hope is to make the field day an annual event and invite more participants in the future.