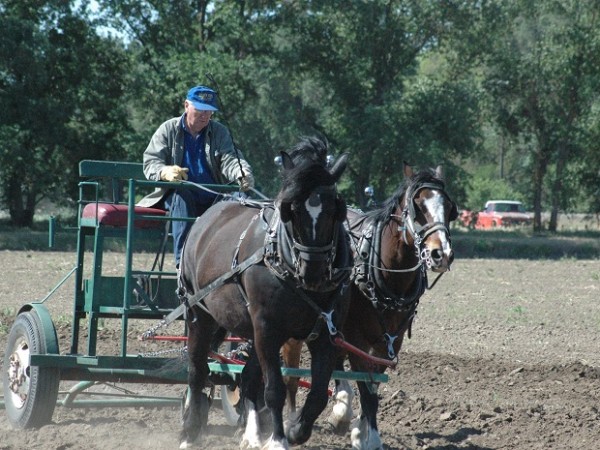 Farm and Tractor Days to include horse-plowing demonstrations. Photo: Candace Lampe Taylor
BY ROBYN EIFERTSEN
THE NATOMAS BUZZ | @natomasbuzz
The Rio Linda Historical Society invites area residents to "get down on the farm" tomorrow and Friday for their 21st Annual Farm and Tractor Days.
The first-hand farm experience features vintage tractors and antique engines, as well as farm animal shows and exhibits. It takes place from 9 a.m. to 3 p.m. on the 145-acre Dry Creek Ranch House in Rio Linda.
The family-friendly event celebrates Sacramento County's rural heritage.
This year, event planners increased the number of draft horse and mule team demonstrations, Candace Lampe Taylor, historical society volunteer spokesperson, told The Natomas Buzz. The shows highlight the large animal work methods used before the introduction of tractors and other machinery on the farm.
"These gentle giants will be hitched up to old-time farm plowing equipment," said Taylor.
Attendees are asked to give a $3 donation per car upon entering the Ranch House grounds event.
The Dry Creek Ranch House is located at 6852 Dry Creek Road in Rio Linda.
The Rio Linda Historical Society is a nonprofit 501-c-3 organization with 100 percent of proceeds used toward preserving, protecting and promoting Sacramento County's rural lifestyle. For more information, click here.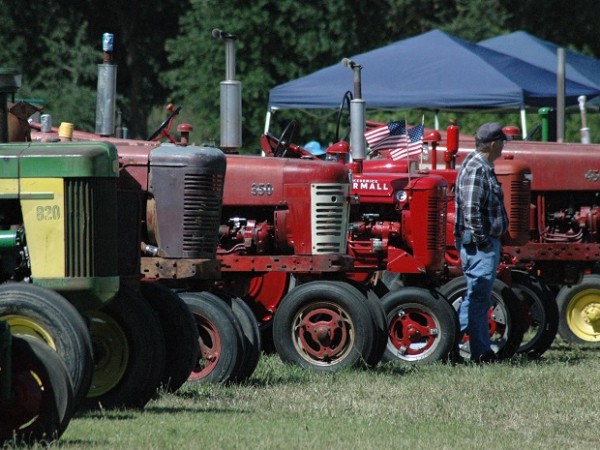 Vintage tractors to be on hand during Farm and Tractor Days Photo: Candace Lampe Taylor