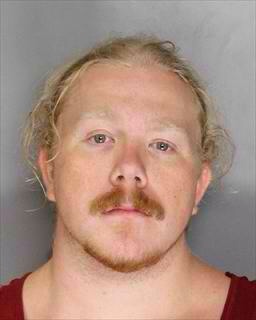 THE NATOMAS BUZZ | @natomasbuzz
The Sacramento Police Department has arrested Lonnie Stark, 20, in connection with multiple armed robberies which occurred during September and October of this year.
On each occasion, police allege Stark entered the business, pointed a handgun at the employee, and demanded money from the register. The affected businesses were:
· #14-251271: September 9, 2014, 1200 block of El Camino Avenue – Bimbo Discount Bakery
· #14-270311: September 24, 2014, 800 block of El Camino Avenue – Carl's Jr
· #14-274457: September 28, 2014, 3200 block of Northgate Boulevard – Long John Silver's
· #14-279339: October 3, 2014, 3700 block of Northgate Boulevard – Carl's Jr
An officer assigned to the Sacramento Police Department's Crime Suppression Unit developed a lead in the case, resulting in the possible identity of the suspect.
Police said rapid follow up ensued, which led to the arrest and positive identification of Stark as the suspected robber in the above cases.
On November 6, 2014, Stark was booked into the Sacramento County Main Jail on charges of armed robbery.