BY TREVOR HORN
THE NATOMAS BUZZ | @natomasbuzz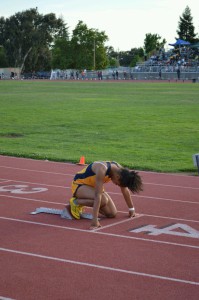 Two years ago, Mariah Burke was the cusp of something great.
Burke was a sophomore at Inderkum High School. She qualified for the Sac-Joaquin Section Track and Field Championships in the 400-meter dash.
Then problems at home took their toll. Burke's grades suffered and and she was unable to maintain academic eligibility. Running track was not only put on the back burner – it became an after thought.
"My grades suffered," Burke said. "There were too many family problems."
Missing her junior year on the track team for the Tigers began to eat at her. Burke, now 17, made the decision to become eligible to compete so she could finish her senior year on a high note. She became a student-athlete. Burke raised her GPA to 3.75 this year and was named to the honor roll.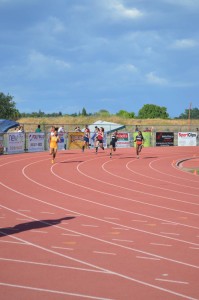 "I really wanted to get back on the team," Burke said. "It was my own desire."
Burke is one of 10 Inderkum track and field athletes who have qualified for Masters. The trials begin this afternoon with the finals on Friday at Elk Grove High School.
Burke qualified after finishing in second place at the Division II/III championships on May 23 with a time of 58.75 seconds – her best of the season. Burke has the 12th best time in a field of 24 competitors in one of the deepest 400-meter trials in recent section history. The winner of each of the three heats in the trials Thursday will advance to the finals set for Friday along with the next five best times advancing to the finals.
Inderkum High track coach Rodney Haymer believes Burke's best time is yet to come.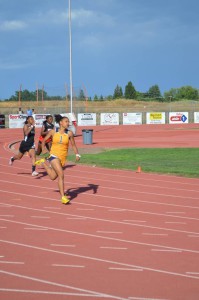 "I think she is on the verge of dropping some more time," Haymer said. "She has the ability on Thursday and Friday to run low 57 (second times) and high 56. It's going to take a high 56 to go to state. This is a strong field."
Burke graduated from Inderkum on Wednesday night. The elation of graduating, then competing at Masters less than 24 hours later is an exhilarating way to cap off a comeback story for Burke.
"It's a relief to graduate," Burke said. "Being able to graduate and do so well is a great achievement. I have the desire to do it and I've so far thanks to coach Haymer and coach (Dwayne) Bishop."