THE NATOMAS BUZZ | @natomasbuzz
PART FOUR IN A SERIES
THE NATOMAS BUZZ invited the seven candidates running for the District 3 city council seat to participate in a series of articles wherein they answer questions submitted by readers. Today's question asked,
"If elected, how can poorer neighborhoods like Gardenland/Northgate and South Natomas compete for your attention to ensure that we are equally addressed when you also represent prosperous East Sacramento?"
Here are the answers submitted by the deadline, in the order they were received. Candidate Efren Guttierrez did not submit an answer.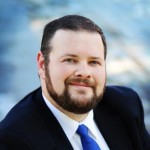 ADAM SARTAIN
First, I will not sit well with the idea that any community must compete with another for attention while I am on the council. This is one district, and resources must be fairly spread across every place within. I own a home in South Natomas. I am acutely aware of the issues in the neighborhoods. As for ways I'd like to improve circumstances in troubled areas of South Natomas, I'd like to position the city to provide full start-up support for area improvement districts covering core areas for safety enhancements, initiation of clean-up projects, and focus on business reinvigoration. The impressive changes on Mack Road and Del Paso Boulevard evidence the improvement district concept works. Giving the tools and incentives for neighborhood residents and business operators to come together and solve crime and safety issues they know better about than any outsider is smart public policy.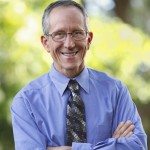 JEFF HARRIS
As your Parks Commissioner for the last two years, I have been working on the problems at Gardenlands Park, and also on helping with the relocation of garden spaces at Ninos Parkway, and working with the adopt-a-park group. I have been attending GNNA meetings and gaining understanding of the issues in the neighborhood. GNNA is a great neighborhood association with great leadership and focus. I see my job as councilmember to empower neighborhood advocates in solving local issues, with ideas, financial, political and hands on support. I have well developed relationships with the police and park rangers from my years of running neighborhood watch-and I will bring those relationships and that experience to South Natomas to work on public safety. All neighborhoods in District 3 deserve equal attention, but those with immediate problems will get immediate attention from me.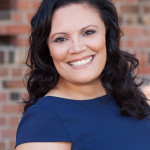 ROSALYN VAN BUREN
This is an important question to address and there will be no competition. As a city council member my goal is to assist in the success of our city and individuals in reaching full social and economic potential. I have numerous volunteers working on my campaign who our natives of these neighborhoods and we will continue to work together to ensuring all of district 3 is represented. The majority of residents have conveyed to me the most pressing issues of concern regarding safety, our levee, schools and our homeless population. As your council member I will work hard and put to practice my years of experience working with communities to resolve any issue we have.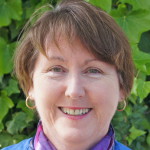 ELLEN COCHRANE
I will give them attention and new ideas. South Natomas is filled with promise. As a Spanish, ESL and former Russian teacher, I understand the rich cultural heritage that diversity brings to an area. In the South area of Sacramento we have "Little Saigon." It is a bustling area with shops, restaurants, and cultural experiences. It is just plain fun to go there. Northgate Boulevard is begging to be developed as a "Little Mexico." The Mexican consulate and the influence of the Latino culture are already in Natomas. The next step is to promote the area as another attractive place to shop, eat, and have fun. I am determined that the Gardenland/Northgate area will not be an afterthought. It's time to pay attention to this community. Specifically, the parks need to be fully funded, and transportation issues need to be addressed. No more same old attitude for this area.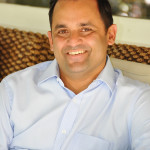 CYRIL SHAH
Natomas residents won't have to compete for my attention because you already have my attention. During this campaign, our volunteers and I have visited over 1,200 homes In Natomas. I personally have had hundreds of conversations here that have informed my opinions and made me a more knowledgable candidate. As a Sacramento Area Flood Control Agency (SAFCA) Director, I have worked to improve flood safety in the Natomas Basin for the last two years. On the City Council, I will improve the local economy in Natomas and I will reduce crime by improving police response times. As a candidate and as your council member, you will be able to call me to discuss any issue – big or small. On June 3rd, I would be honored to have your vote.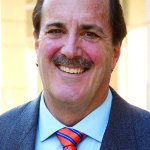 DEANE DANA
Active participation in my proposed community/city task force will ensure issues in South Natomas receive the right priority and attention. Working together, every neighborhood will be treated with equal fairness and dignity. This question is one more example why I will commit to being our full-time council member. As the only full-time councilmember, I will be able to prioritize and provide attention to critically-needed services.
---
THE NATOMAS BUZZ will be running a series of Q&A posts leading up to election day in June 2014. Submit your questions for candidates to [email protected].