THE NATOMAS BUZZ | @natomasbuzz

PART FIVE IN A SERIES
THE NATOMAS BUZZ invited the seven candidates running for the District 3 city council seat to participate in a series of articles wherein they answer questions submitted by readers. Today's question asked,
"On any given day, there are a number of homeless in the Bel Air shopping center . Many seek shelter in the little park on West El Camino. For the past week, someone has been sleeping on the tennis courts which belong to the Natomas Racquet Club. Police say there's not really anything they can do. How do the candidates plan to deal with the increasing number of homeless people in South Natomas?"
Here are the answers submitted by the deadline, in the order they were received. Candidates Rosalyn Van Buren and Efren Guttierrez did not submit answers.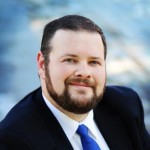 ADAM SARTAIN
No one concept put into action solves the issue of homelessness completely, yet numerous steps can be taken that improve situations for communities and those within them who do not have stable or safe shelter. We should note a recent development concerning Loaves and Fishes that can provide aid to more of the homeless population in the area if completed. There are going to be good land use questions that arise as Loaves and Fishes seeks to move the location of Friendship Park. Mercy Housing has expressed an interest in the land left behind if Friendship Park is moved to the more concentric location Loaves and Fishes would like to convert to the new park space. I support the placement of affordable housing on the site as Mercy Housing has expressed interest in. On the council, I will encourage new and forward-progressing steps like these as they arise.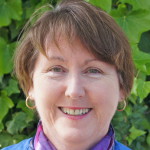 ELLEN COCHRANE
I walked in the River District on charming residential streets nestled between warehouses. At each door, I was met with wariness. The neighborhood is under stress, inundated with drug users, the homeless, and illegal campers. Here's a fact. We will not become the jewel of the valley unless we come up with a rock solid plan to deal with these problems. I would ask citizens to report illegal campers to a hotline. I would work with the police to make the arrests and file charges. I would press for jail terms in a segregated unit. I would then ask our City's incredible non-profit groups to provide intervention: transitional housing, reconnection with family, drug and alcohol intervention, aid to families. I would sponsor a homeless summit with the nonprofits, City, citizens, and the homeless. We must help the needy with an open heart, but with a firm commitment to our environment.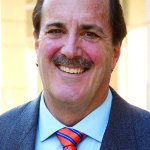 DEANE DANA
Trespassing on public or private property is never appropriate. When residents notify my office, we will engage the right agency for an immediate response, which is may not always be the police department. The most productive way to deal with the broader needs of residents and homeless individuals is through a master city plan that receives input from neighborhoods as well as homeless advocates. I will actively advocate for such a plan.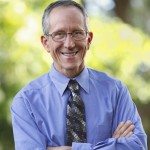 JEFF HARRIS
The homeless are present throughout the city, but concentrated in District three. The long-term solution is to collaborate with the county to fund transitional housing with supportive services and job training, and to create permanent housing for the mentally infirm. Safeground could be a short term relief to the problem at Plaza Park, but it is not the answer to the issue. I reject the idea that the police can do nothing- but all they can effect is relocating the homeless temporarily-to the hospital, jail or another area. This is often necessary for public safety, as in the case of homeless people sleeping in public parks and tennis courts. This is a complex issue that requires commitment, and it is a platform on which I am running for this seat. As council member I will focus on the short and long term practical solutions to homelessness in Sacramento.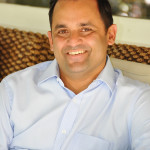 CYRIL SHAH
As a Sacramento Housing and Redevelopment Commissioner for over 9 years, I am proud of the work that I did to put roofs over the heads of people that were formerly homeless.
I will work with the Sacramento police department, our food banks, and shelters to create immediate solutions for our homeless population. Also, I will fight to ensure that Mental Health Services Act funds are used for their intended purpose. There is an inextricable link between homelessness and mental health issues that cannot be ignored. I have real experience working with some of the most vulnerable members of our community. I will take that experience to City Hall to create solutions for our homeless and our neighborhoods.
---
THE NATOMAS BUZZ will be running a series of Q&A posts leading up to election day in June 2014. Submit your questions for candidates to [email protected].