BY ABBEY HARDING
FOR THE NATOMAS BUZZ | @natomasbuzz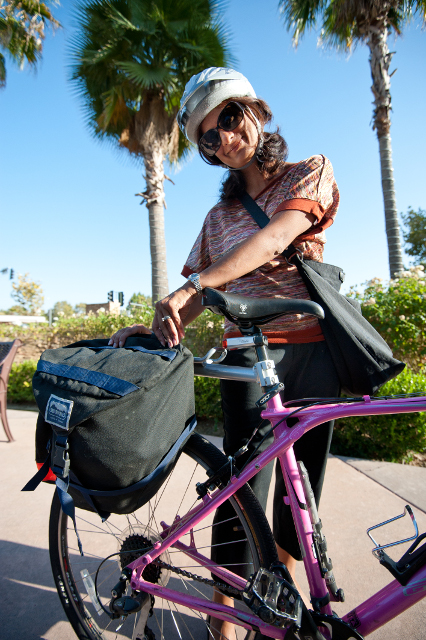 The North Natomas Transportation Management Association's annual bike rebate program is now under way.
For a decade, the North Natomas TMA has offered a Bike Rebate program meant to enable those who live and work in North Natomas the chance to purchase a new bike and reduce vehicle trips in the community, as a result.
The program offers a rebate of 40 percent of the purchase price – up to $250 for bikes or $50 for accessories – bought at local bike shops.
Rebates are given on a first-come, first-served basis.
One of the requirements for receiving a rebate is attending a free Bike Clinic. These clinics are open to the public and taught by an instructor certified by the League of American Bicyclists and kick off this week.
Topics covered during the clinic include how to: cycle safely and predictably, navigate the rules of the road, determine good travel routes and choose proper clothing and gear for your rides.
Three clinics have been scheduled and all will be held at the North Natomas Library Community Room 6 p.m. to 8 p.m. today, March 20, April 16 and May 13. The library is located at 4660 Via Ingoglia.
Applications and details are available online on the North Natomas TMA website. Applicants are encouraged to carefully read all rebate guidelines before applying.
Bike rebate applications must be postmarked by April 15; rebate awards are decided by a committee of community residents and the North Natomas TMA.
---
Questions? Contact the North Natomas TMA at (916) 419-9955 or visit NNTMA.org.