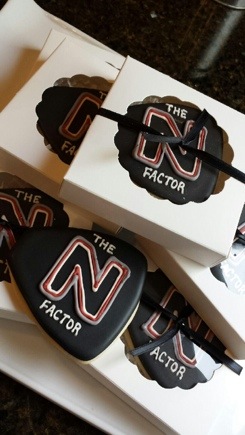 BY OJASWI ADHIKARI, NHS INTERN
THE NATOMAS BUZZ | @natomasbuzz
The Third Annual N Factor Awards will held 6:30 p.m. to 8 p.m. tonight in Natomas.
The event is a way for the Natomas community members to recognize celebrate each others contributions to the community.
Any person who works or lives in Natomas community was able to nominate others. Those who live, work or contribute to the Natomas community are eligible to be nominated.
Awards will be given in four categories: Distinguished Community Service, Outstanding Teen Service, Outstanding Service to Youth and Couldn't Have Done it Without You.
The event is sponsored by the office of Mayor Pro Tem Angelique Ashby, Natomas Chamber of Commerce, Walmart, Assemblymember Dr. Richard Pan, Councilmember Steve Cohn, Councilmember Steve Hansen, The UPS Store, N Magazine, Boy Scout Pack 402, Safeway, Starbucks and Ms. T's Good to Go Cafe.
Fox 40 News anchor and Natomas resident Stefanie Cruz will serve as host for the night's festivities.
The Benvenuti Performing Arts Center is located at 4600 Blackrock Drive Sacramento.