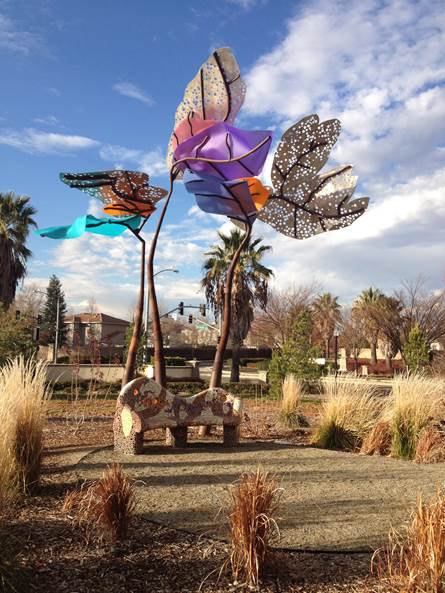 THE NATOMAS BUZZ | @natomasbuzz
Two new sculptures at Burberry Park will be dedicated Sunday in Natomas.
Artist Jenny Hale will be on hand for the dedication of "Sunflowers" and "Reflect," previously featured on THE NATOMAS BUZZ. (Natomas Art Destroyed by Vandals is Replaced, Oct. 25, 2013)
The dedication is scheduled for 3 p.m. to 4 p.m. on Feb. 23 in the park, which is located at 2400 Burberry Way (on the corner of Northborough and Club Center drives).
The event will feature performance poet Syni Champion and the G.L.O.W. Girls Poetry Ensemble as well as honored speakers and community members.
It will be held rain or shine.