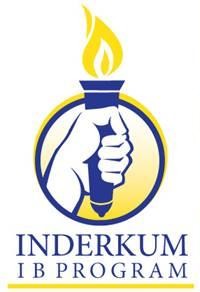 THE NATOMAS BUZZ | @natomasbuzz
Natomas Unified School District officials were notified today that an International Baccalaureate program at Inderkum High School has been approved.
IB is an international education curriculum divided into three programs based on age. The International Baccalaureate Diploma Programme is geared toward high school students ages 16 to 19 years old. Currently, there are more than 900,000 IB students in over 140 countries.
According to an announcement via social media, the district received written notification Thursday that Diploma Programme has been authorized at Inderkum by the International Baccalaureate Organization.
More than three years ago, Natomas parent Anna Vue looked at the number of Natomas high school-age students who transferred out of the area to enroll in the IB program at Mira Loma High School and asked, "Why can't we have this program at Inderkum High School?"
Told by Natomas Unified officials at the time that the school district did not have the funds to pursue IB, Vue teamed up with then-principal George Tapanes and a group of parent volunteers. Together the group formed  the nonprofit Inderkum IB Program to raise the seed money needed to submit an application to the International Baccalaureate Organization and to pay for teacher training.
The school district later made a commitment to financially support the program and  is now pursuing IB school status for both H. Allen Hight Elementary and Natomas Middle schools.
A message posted on the parent group's Facebook page this afternoon read, "Thank you to everyone who contributed to this effort! We could not have done this without your support."
---
Inderkum IB School will hold its annual gala fundraiser March 29 at Oshima Sushi in Natomas. To buy tickets, click here.