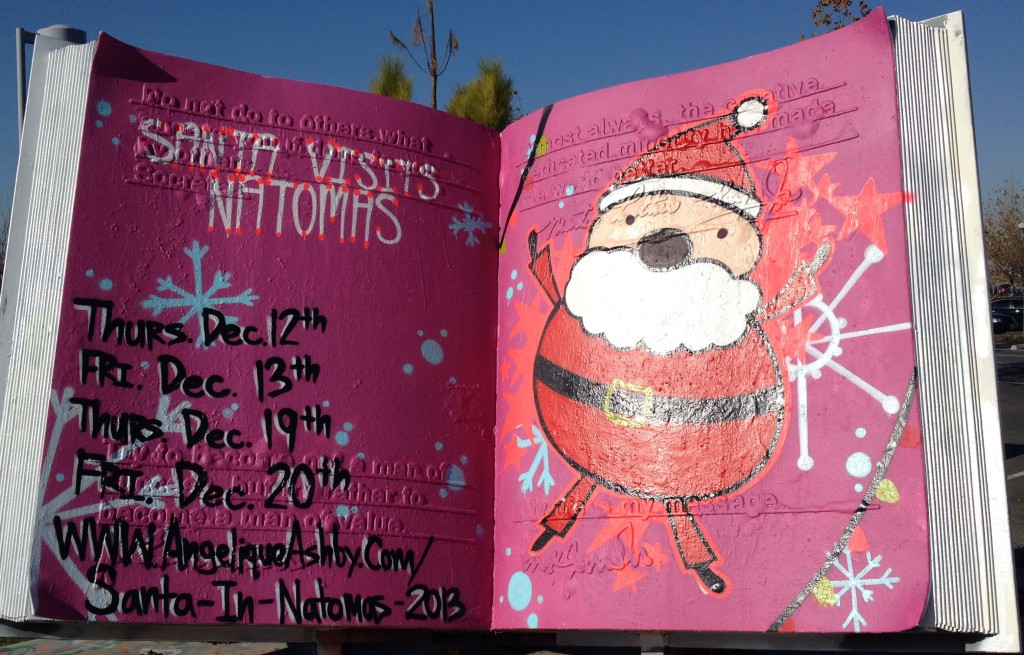 THE NATOMAS BUZZ | @natomasbuzz
Santa Claus – with some help from the Sacramento Fire Department – will be making several trips this month to visit good girls and boys in north Natomas.
Santa is scheduled to visit the neighborhoods of Sundance Lake, Witter Ranch and Natomas Crossing between 5:45 p.m. and 8:30 p.m. tonight, Dec. 12.
Tonight's scheduled Santa stops include:
Quail Park at 5:45 p.m.
Sundance Park at 6:05 p.m.
Atrium Court at 6:25 p.m.
Peregrine Park at 6:35 p.m.
Redtail Hawk Park at 6:45 p.m.
Witter Ranch Park at 7:15 p.m.
River View Park at 7:35 p.m.
Tanzanite Park at 7:50 p.m.
Linden Park at 8:15 p.m.
Santa will also be in north Natomas on Friday, Dec. 13, Dec. 19 and Dec. 20. Santa Claus in Natomas is sponsored by Vice Mayor Angelique Ashby's office. For more information on stop locations and route maps, click here.

View Santa in Natomas! – Dec. 12 Route Map in a larger map