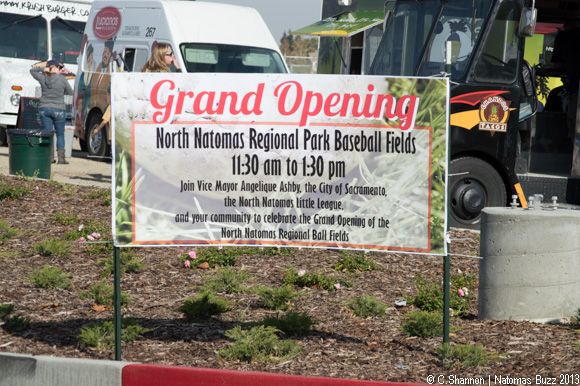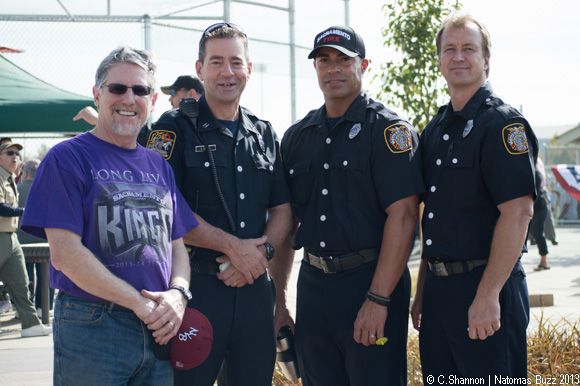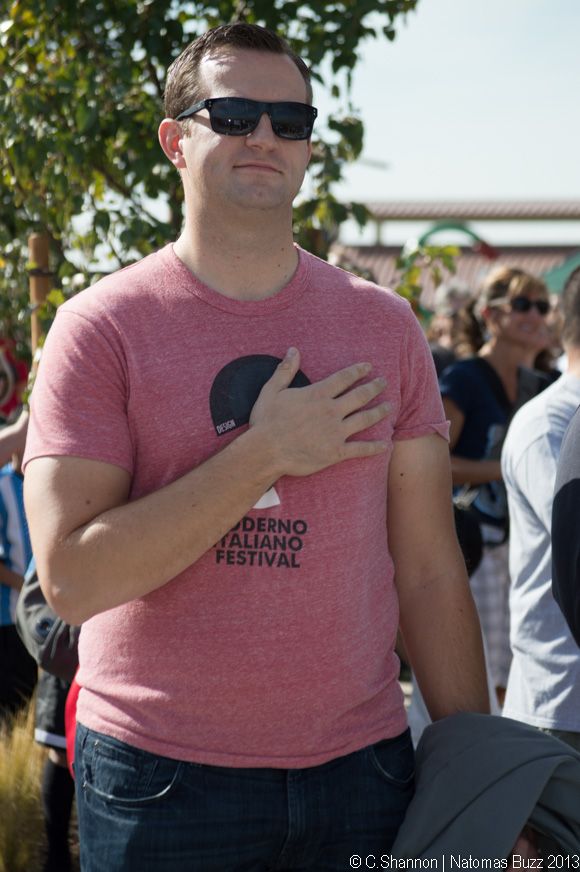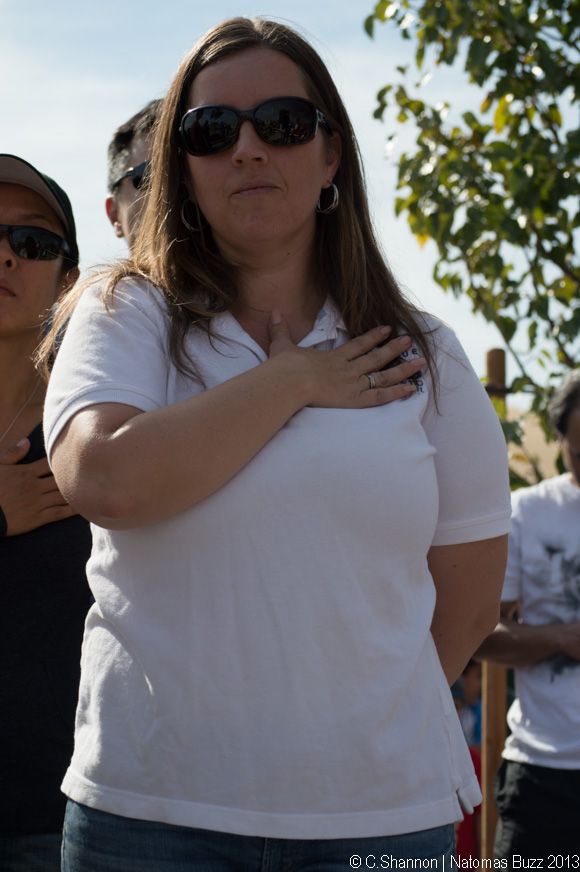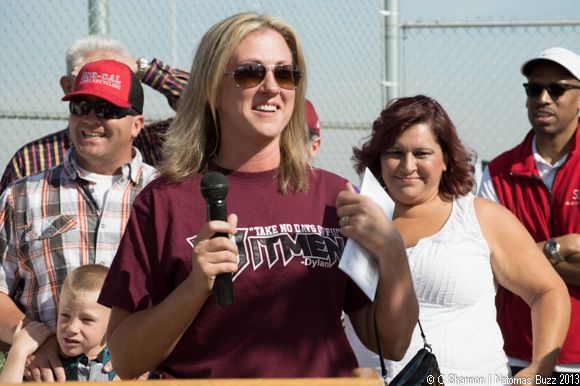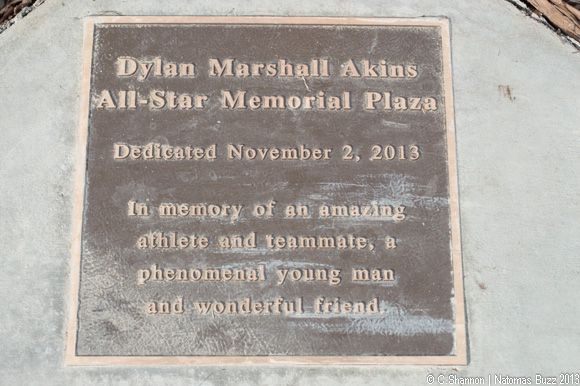 BY ANTHONY BARNES, INTERN
THE NATOMAS BUZZ | @natomasbuzz
Saturday marked the much-anticipated grand opening of the brand-new North Natomas Regional Park baseball fields.
On hand for the opening-day festivities was the family of Dylan Akins, a 2013 Inderkum High School graduate whose life was tragically cut short in an automobile accident this past summer.
In honor of Akins' memory, the main entrance to the new baseball complex has been dubbed the "Dylan Marshall Akins All Star Memorial Plaza." Akins sister, Samantha Stoll, played in the inaugural softball game.
Another highlight was Sacramento Mayor Kevin Johnson cutting the ribbon to the park and throwing the ceremonial first pitch of the day.
Both Johnson and Vice Mayor Angelique Ashby, who represents north Natomas, were joined by a host of other city council members were on hand to help with the ceremonies.
District 2 councilman Allen Warren, a former professional baseball player in the New York Yankees farm system, was on hand and spoke about the impact the park will have on Natomas-area children.
"This is where it starts at for aspiring athletes," said Warren. "It gives kids a safe place to come, to let out energy, to not be in front of the computer and hand held advices."
Warren added the new baseball field will help with keep children fit and active.
"We have an issue with childhood obesity, this is one of the ways it helps to keep them fit," said Warren. "(Exercise) adds so much to a person's mental health as well as their physical health to be outside breathing the fresh air, running, playing and just having a good time."
Ashby noted the North Natomas Little League will also see positive results from the new fields.
"North Natomas Little League is one of the fastest growing little leagues in Northern California," Ashby said. "My goal here was to give them a home, a place where our community could gather up in our beautiful Sacramento weather and enjoy the game of baseball."
While the baseball fields are finally complete, Ashby made it clear more additions to come in the future.
"This is the first baseball diamond of its kind in the city of Sacramento, we've already allocated another $4 million of funding for the second phase of this project," said Ashby. "It will add another baseball diamond, another softball field, a five-acre park, a stage and farmers market, which will be done by July of 2015".
The $5.4 million dollar project developed 12.23 acres and features state-of-the-art ball fields, a baseball themed adventure playground and water spray area, cutting-edge solar powered security cameras, self-compacting trash receptacles and more. The next phase will include new path lighting, a farmer's market, a great meadow and two additional ball fields.
The North Natomas Regional park is located at the corner of New Market & Via Igoglia across from Inderkum High School.
PHOTOS BY CHRISTOPHER SHANNON & LISA SMILEY