THE NATOMAS BUZZ | @natomasbuzz
Natomas Bitz is a roundup of buzz-worthy news and happenings around Natomas:

The office of Sacramento city Councilman Steve Hansen, District 4, will host a District Day at the Crocker Art Museum. All District 4 residents – which includes the River Oaks area of Natomas – are invited to visit the Crocker Art Museum on Saturday, Nov. 9. Print the ticket pictured and present it at the museum for free admission for the entire household. The Crocker Art Museum is located at 216 O Street. Questions? Contact Hansen's office at (916) 808-7004.
***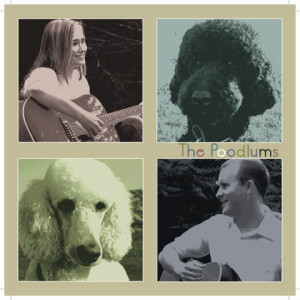 A special music program for children 0-5 years old is set for 10 a.m. to 11 a.m. Wednesday, Nov. 6 at the North Natomas Library when The Poodlums are scheduled to play original educational music for youngsters. The performance will include audience participation, content in English and Spanish, and learning about counting, letters and animals. This program is sponsored by the Friends of the North Natomas Library.
***
On Halloween, leadership students from Heron School collected about 600 pounds of food – and still counting – by "trick or canning," instead of trick or treating. The students picked up food donations from homes in the neighborhood near the K-8 campus and also conducted a curb side pick up at the Natomas. Way to go, Heron Flyers!
***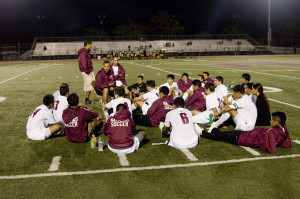 The Natomas High School varsity boys soccer team has qualified for the section playoffs and will travel to No. 1 seed Weston Ranch of Stockton and play at 6 p.m. on Thursday, Nov. 7. Go, Nighthawks – CAW!
***
The date for the 10th annual Natomas Tree Lighting Ceremony has been announced by city Councilmembers Steve Cohn, Steve Hansen and Angelique Ashby. Festivities are scheduled for 5:30 p.m. to 7 p.m. Dec. 11 at the South Natomas Community Center, 2921 Truxel Road, and will include the tree lighting, refreshments and entertainment by the Natomas High School Drum Corps, the Inderkum Wind Ensemble and Natomas School of Music. Tamara Berg of KCRA will emcee and Santa is rumored to make an appearance.
***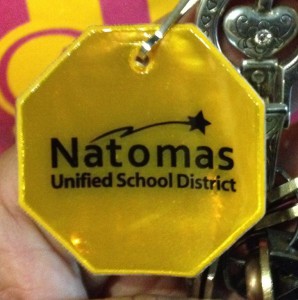 Natomas Unified School District students have been spotted donning octagonal reflectors which were distributed to kindergarten through 8th grade students at elementary and middle schools on Oct. 30. The reflectors can be attached to backpacks or jackets and are meant to improve student visibility while walking or biking in the community. Reflectors were also made available to students at high school campuses in the district.
***
The Sacramento Police Department was awarded two grants totaling $1.25 million dollars from the California Office of Traffic Safety for a year-long program aimed at preventing deaths and injuries on city roadways through special enforcement and public awareness efforts. A police spokesperson said city traffic engineers will decide how best to allocate the grant funding on projects city wide. The city has already done some traffic safety work with the Natomas Unified School District, police said.
***
Stanford Settlement had to spend nearly $2,000 on Oct. 30 to install a locked security cage on their water main. The move came after vandals twice turned off the center's water main to score the pipes. City workers spotted the "scoring" when turning the community center's water main back on, saying that copper thieves score the pipes so they can attach a chain and pull out the entire fitting using a truck – a phenomenon they said has occurred with more frequency in recent months, said Julie Rhoten, group work coordinator.
***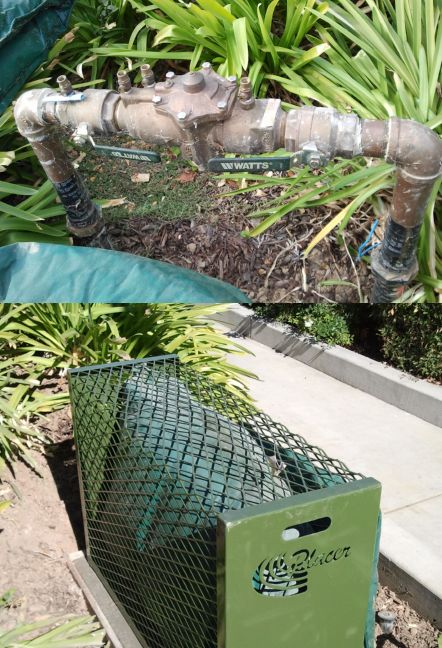 The Natomas Chamber of Commerce has announced it will host a lunch-and-learn event on health care reform 11:30 a.m. to 1 p.m. on Nov. 12 at Black Bear Diner, 2700 El Centro Road. Registration will begin at 11:30pm and lunch will be served at noon. Cost is $15 for Chamber members and $20 for non members. Register online by Nov. 8 to reserve a seat at natomaschamber.org.
***
Wondering what to do with that leftover Halloween candy? Volunteer coordinator Molly Fling said Sacramento police officers welcome your candy donations at the Natomas Police and Community Center. "They would be happy to have it," said Fling. The NPCRC is open 11 a.m. to 5 p.m. Monday-Saturday at 2701 Del Paso Road, in Suite 140, (916) 419-6431.
***
Assemblymember Dr. Richard Pan spoke at a school wide assembly of more than 900 kindergarten through 6th grade students at Natomas Park Elementary School on Oct. 25 as part of Red Ribbon Week. Dr. Pan talked about the importance of making good decisions such as avoiding drug use and discouraging bullying.