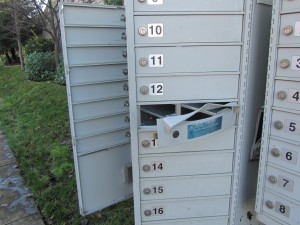 THE NATOMAS BUZZ | @natomasbuzz
A Natomas man has pleaded guilty to several felonies including possession of stolen mail.
Tony Nhiachong Khang, 28, of Natomas, pleaded guilty to being a felon in possession of ammunition, bank fraud, and aggravated identification theft charges, according to a press release issued Wednesday by U.S. Attorney Benjamin B. Wagner. Khang was charged with these crimes in May 2013 and faces a sentence of up to 40 years in federal prison.
The case against Khang is the result of an investigation by the U.S. Postal Inspection Service and the Sacramento Police Department, . Assistant United States Attorney Michelle Rodriguez is prosecuting the case.
According to court documents, the investigation arose after the United States Postal Inspection Service received numerous reports of U.S. Mail letter box break-ins in the Sacramento County area, including several in the Natomas area. On April 18, 2013, Khang's Natomas residence was searched pursuant to a federal warrant.
Khang was found to possess ammunition, stolen U.S. Mail, stolen credit card and bank account access numbers, and a number of identification documents of others, according to court documents. Khang was a person prohibited from possessing ammunition having been previously convicted of felony burglary and vehicle theft. He was also found to be in the process of washing bank checks for subsequent forgery.
Khang is scheduled to be sentenced by U.S. District Court Judge Kimberly J. Mueller on January 14, 2014. He faces up to 10 years in prison for the felon in possession of ammunition charge, 30 years in prison for bank fraud, and two years for aggravated identity theft in connection to his bank fraud offenses. The sentence will be determined at the discretion of the court based on any applicable statutory factors and the Federal Sentencing Guidelines, which take into account a number of variables.
Related charges are still pending against co-defendants Ya Chou Lee and My Se Lo.