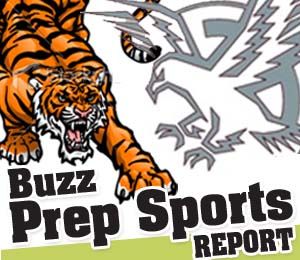 BY BRANDY TUZON BOYD
THE NATOMAS BUZZ | @natomasbuzz
Both high schools in Natomas will have girls wrestling teams for the winter prep sports season.
Natomas Unified School District officials have approved hiring girls wrestling coaches for Inderkum and Natomas High.
"Right now, girls wrestling is one of the fastest-growing sports in the state of California," said Anthony Agrella, athletic director at Natomas High.
Girls are already training with the boys at Natomas High, according to Agrella. They will likely continue to condition with the boys once a coach is hired, he said, but practicing on the mat will be with other girls.
Both schools have had girl wrestlers in the past. Girls have their own section and state wrestling tournaments, Agrella said.
"One of our best wrestlers was a girl," added Matt Hinton, athletic director at Inderkum.
Hinton is referring to Jamila McBride, a two-time NorCal 235-pound champion who received a scholarship to wrestle for Cumberland University in Williamsburg, Kentucky and was picked by Wrestling USA Magazine/USGWA for the 2009 Scholastic All-American Wrestling Team.
Just last year, Inderkum student Natalia Villar-Hueza won first-place gold at the Del Oro Girl Duals tournament, where she was undefeated, and a bronze medal at the Girls 2013 Wrestling Sections Tournament.
"The girls are new, they're working hard," Agrella said of the new team at Inderkum. "It's a really neat opportunity for them."