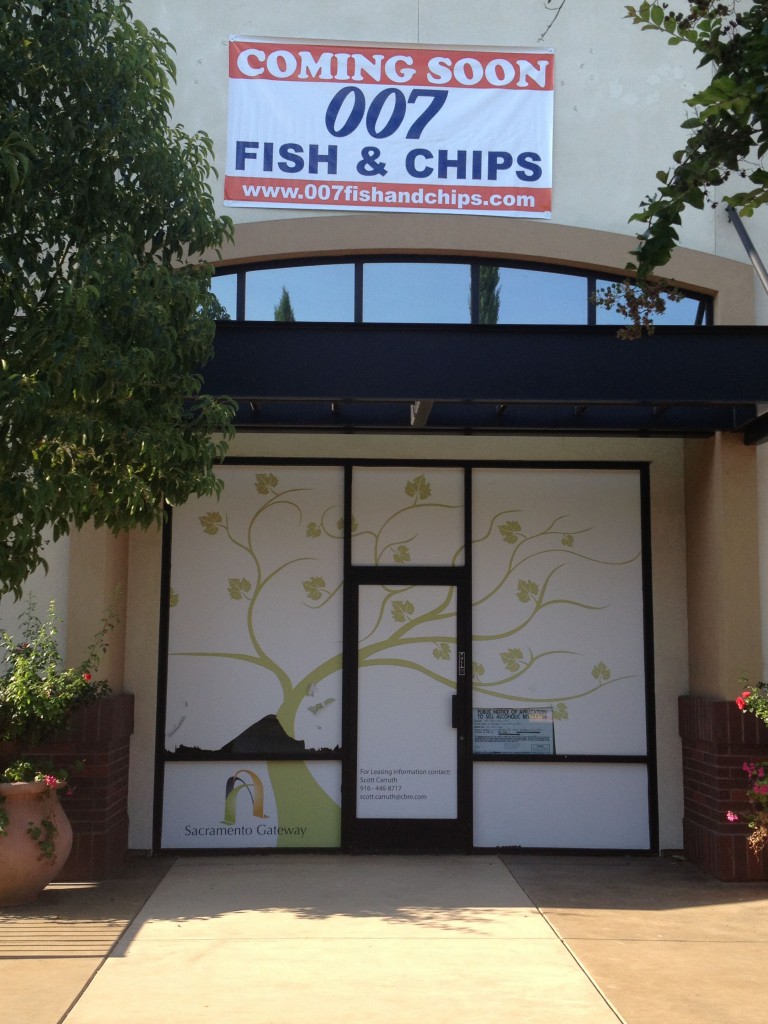 THE NATOMAS BUZZ | @natomasbuzz
Updated 12:22 a.m. on Oct. 10, 2013
Natomas residents who've been hankering for fish and chips since Tug Boat closed three years ago will soon have a new eatery to patronize.
Work on 007 Fish & Chips is under way in the Sacramento Gateway. The new restaurant will be located in the Village at 3620 North Freeway Boulevard, Suite 310, which has not had a permanent tenant since Starbucks shuttered there in November 2008.
A spokesperson for the restaurant hopes the eatery will open in late November depending on the permit process.
The 007 Fish & Chips website boasts "great-tasting, authentic British Fish & Chips, pies and more" prepared using Halal or kosher meats and fish cooked in avocado oil.
The sit-down eatery has also applied for an alcohol license to sell beer and wine.