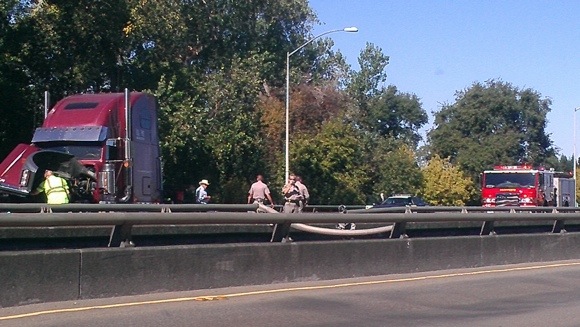 PHOTOS COURTESY RON DWYER-VOSS
THE NATOMAS BUZZ | @natomasbuzz

Traffic through Natomas has been severely impacted as the result of an accident on southbound Interstate 5 at about 9:15 a.m.
Traffic was backed up on both I-5 and Interstate 80. A jackknifed big rig blocked all southbound lanes.
At 11:50 a.m. all freeways were open to traffic except lane one of southbound I-5 and Garden Highway.